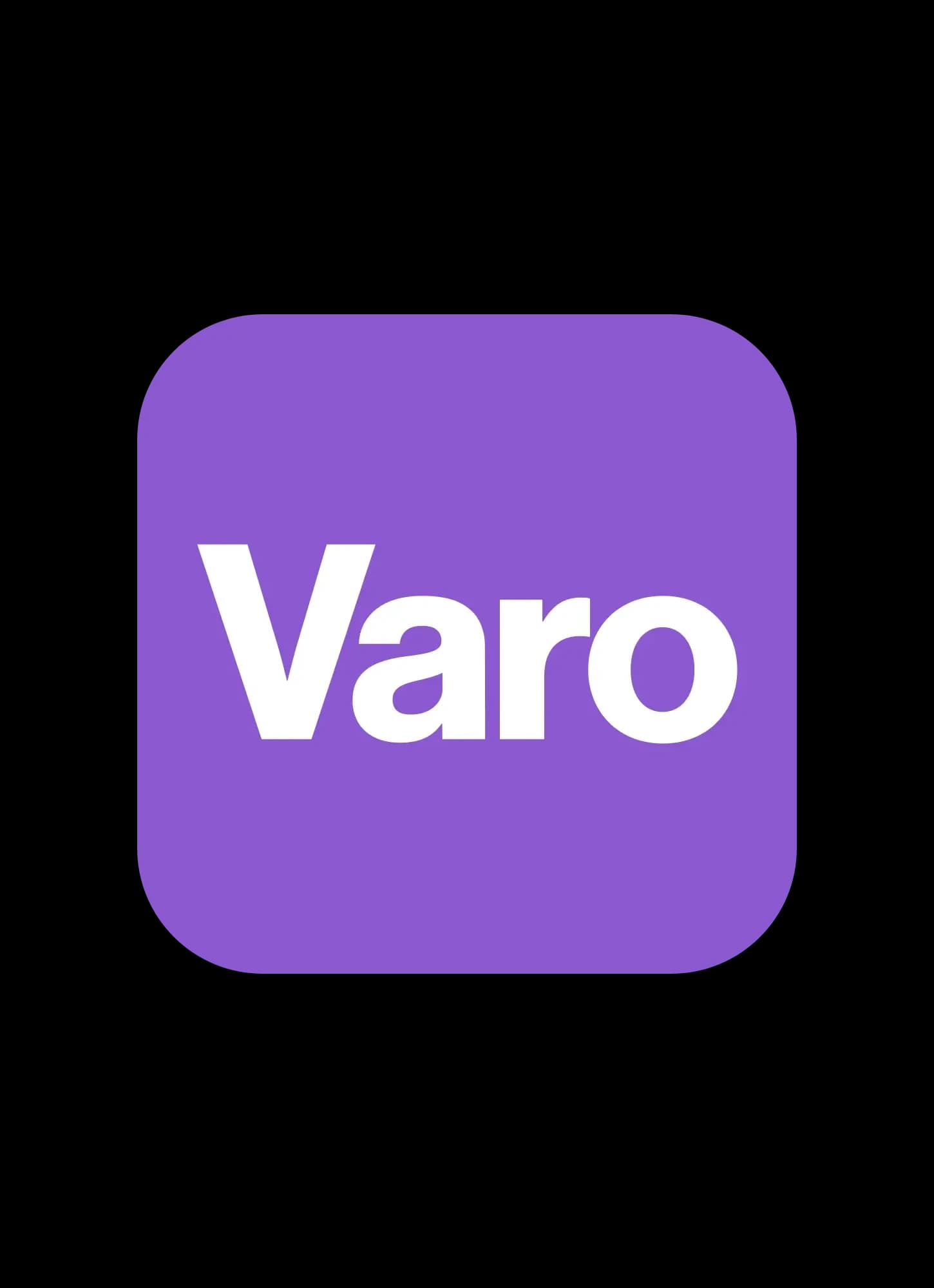 Varo News
Ready to build better credit? Track your credit score for free in the Varo app
Links to external websites are not managed by Varo Bank, N.A. Member FDIC.
All Varo products and services mentioned below are contingent on opening a Varo Bank Account. Qualifications may apply. 
When it comes to building confidence in your financial future and making real progress with your money, looking at your credit score regularly can be a big help. The good news is that all Varo customers can now track their credit score for free in the Varo App.
Tracking your credit score isn't just free—it's also convenient because your credit score will appear when you open your Varo App,  and there is no impact on your score to check it whenever you want.
Here, we'll look at why your credit score is so important for your financial health, how to track your score in the Varo App, and what you can do to build better credit on your path toward financial wellness.
Why should I track my credit score?
Tracking your credit score is key to gaining an understanding of your financial health as you lay the groundwork to achieve your financial goals. 
Your credit score is an important part of building good credit. The better your credit score, the easier it can be to:
Get approved for a loan or a credit card

Pay less interest and get better loan terms

Purchase a home or a car

Rent an apartment

Get accepted for a job
Regularly keeping an eye on your credit score doesn't just help put you in control of your credit, it can also help you zero in on the steps to improve it and show your progress along the way.
Tracking your credit score can also be important for staying on top of fraud and security issues, as it can help you to detect and address errors or fraudulent activity that may be impacting your credit. Disputing inaccuracies with credit bureaus can also help prevent further damage to your credit.
When it comes to applying for credit or a loan, knowing your credit score can also help you to avoid surprises and make more informed decisions before borrowing.
Where can I see my credit score?
Your credit score will be conveniently displayed in the Varo App home screen, making it easy to track your score for free! We will only show you your credit score if you opt in or if you sign up for the Varo Believe Card (see below).
Remember, there is no impact to your credit score to check it at any time, as there are no credit pulls and your score is updated monthly so you can easily keep track of your progress.
Your credit score is secure and protected with Varo, and your credit information will always remain private.
Varo uses the VantageScore 3.0 credit score, one of the most commonly-used credit scores in the United States and an alternative to the FICO score, which determines credit scores using a slightly different model and factors.
How can Varo help me improve my score?
First things first—a low credit score doesn't say anything about you as a person. Life has a way of throwing us all curve balls that can sometimes impact our financial wellbeing. Fortunately, like many things in life, credit is fixable. With a bit of leg work, you can not only improve your credit score over time, but also position yourself for greater long-term stability.
Keep in mind that your credit score will be in flux throughout your lifetime, so it may be best to treat smart financial behavior like a marathon, not a sprint. That being said, you can still start to make a real impact in the short term.
The Varo Believe Card can be a great way to build credit with everyday purchases while avoiding out of control debt.1 There's no credit check to apply, no minimum security deposit or minimum balances, and no annual fees or Annual Percentage Rate (APR).2 
Looking to give your credit score a boost? Varo Believe Card customers, on average, see a 42-point increase in their credit score after 3 months of on-time payments.3 Just getting started on your credit-building journey? More than 90% of Varo Believe Card customers with no credit score had a score after just one month.4
Better credit begins with regularly tracking your credit score, and Varo is here to help. Take the first step toward a better credit score and more confidence in your financial future by getting started today.
Unless otherwise noted above, opinions, advice, services, or other information or content expressed or contributed by customers or non-Varo contributors do not necessarily state or reflect those of Varo Bank, N.A. Member FDIC ("Bank"). Bank is not responsible for the accuracy of any content provided by author(s) or contributor(s) other than Varo.
1The Varo Believe Secured Credit Card is designed to help you build your credit; however, a variety of factors impact your credit including payment history, utilization, derogatory marks, account age, total number of accounts, and inquiries—not all factors are equally weighted. Building your credit may take time and is a process, but the Varo Believe Card may be able to help when you consistently make on-time payments.
2 To be eligible to apply for the Varo Believe Card, you need to have received Qualifying Direct Deposits of $500 or more in the past 90 days to your Varo Bank Account. A Qualifying Direct Deposit is an electronic deposit of your paycheck, pension or government benefits (such as Social Security) from your employer or the government. Tax refunds or government stimulus payments, person- to- person payments (such as Venmo) and funds deposited using a Varo routing number are not considered a direct deposit.
3 After three months of timely payments on the Believe card and no late payments on other credit, Varo Customers who had an existing VantageScore® 3.0 credit, on average, saw an increase in that score of approximately 42 points.  Individual results may vary, and some customers may not see a score increase.
4 Data based on comparison between VantageScore® 3.0 score from the initial pull after Believe card activation and the VantageScore® 3.0 score pulled after one month of reporting Believe Card activity.  Individual results may vary.

PUT YOUR DOLLARS TO WORK
Sign up for Varo Bank account in less than two minutes. No hard credit check required