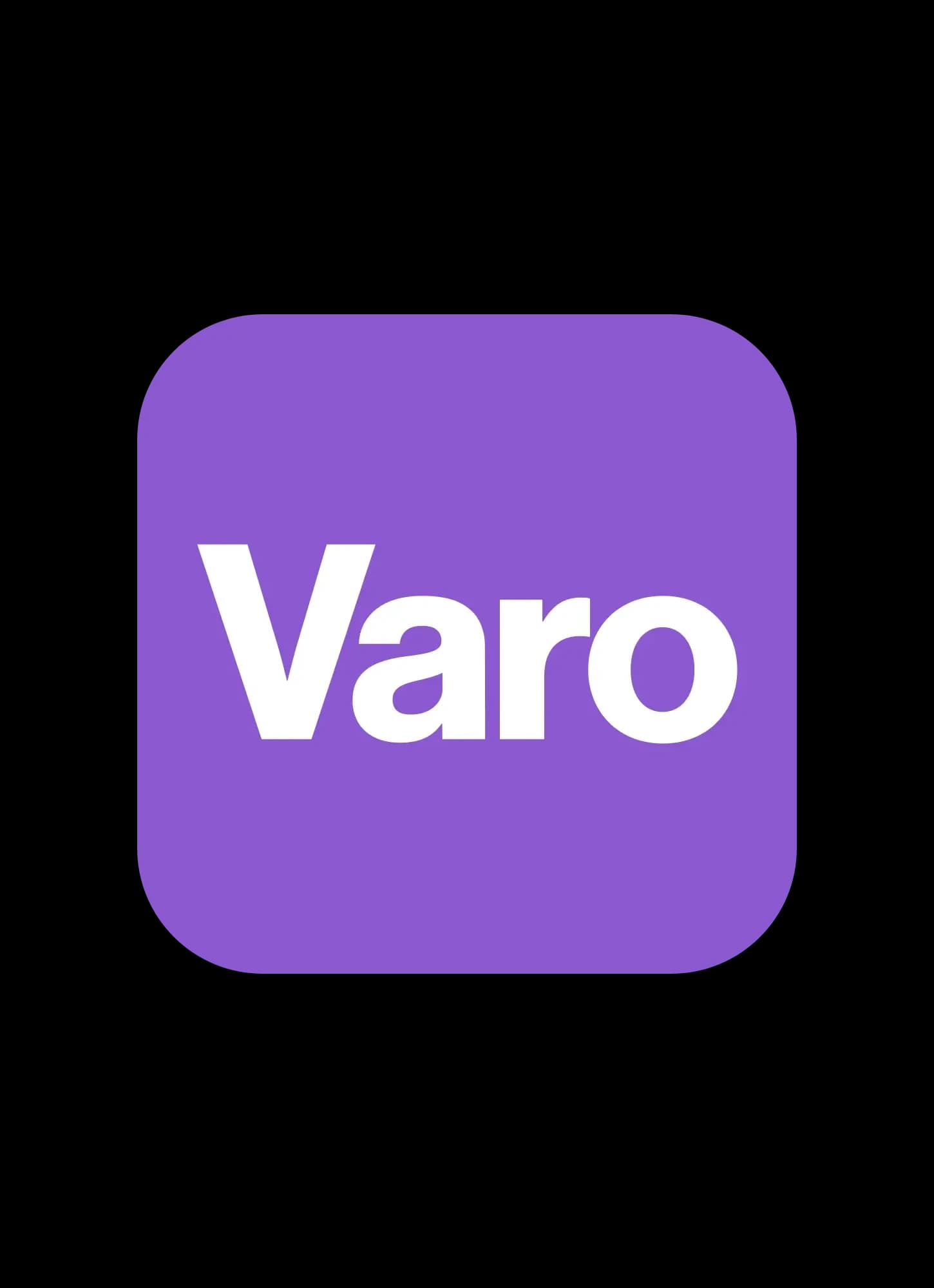 Varo News
Varo Bank Named One of CNBC's World's Best Fintech Companies of 2023
Links to external websites are not managed by Varo Bank, N.A. Member FDIC.
All Varo products and services mentioned below are contingent on opening a Varo Bank Account. Qualifications may apply.
We're excited to announce that Varo Bank has been recognized as one of CNBC's World's Best Fintech Companies of 2023, helping to solidify our position as a leading player in the fintech industry. 
This honor showcases our commitment to innovation and highlights the impact we've made in revolutionizing the financial landscape to create affordable and accessible financial services for all. We'd like to express our gratitude to our loyal customers and devoted employees for their unwavering support on this incredible journey.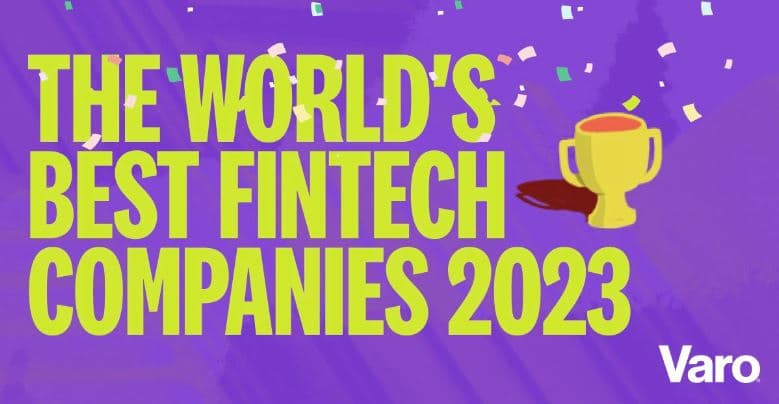 An esteemed recognition
CNBC, in collaboration with Statista, an independent research firm, has meticulously selected the most innovative fintech companies globally.1 This inaugural list shines a spotlight on fintech disruptors that are reshaping the industry and pushing the boundaries of what's possible in finance. We're honored to be included among these distinguished firms, representing both well-established leaders and emerging companies in digital banking.
Leading the way in fintech innovation
Varo Bank's recognition as one of the World's Best Fintech Companies of 2023 is a testament to our unwavering dedication to pioneering groundbreaking solutions. We're always striving to redefine banking norms, offering services that focus on meeting the evolving needs of our customers. We're committed to prioritizing financial inclusion, delivering a seamless digital experience, and providing transparent and fair banking practices.
What sets us apart
No hidden fees
Unlike traditional banks that may impose hidden fees and charges, we strive to provide a fair and upfront approach to banking. We aim to eliminate fees whenever possible, including overdraft fees2 and monthly maintenance fees. Our commitment to transparency extends to our no hidden fee bank account, which helps our customers manage their finances without unexpected costs and get access to their money when they need it with features like Early Direct Deposit.3
Insured and secured with the FDIC
What's precious to you is precious to us. Unlike some other fintechs, we're a legit bank and you can count on us to keep your money FDIC-insured for up to $250,000 per depositor, per ownership category in case the worst happens.4
Sky high APY savings account
We give our customers the opportunity to save and grow their money through a high-yield savings account, which features one of the highest Annual Percentage Rates available5 and no minimum balance requirements. Our high-yield savings account aims to encourage healthy saving habits and help our customers work towards their financial goals with confidence. We're focused on providing a seamless digital experience that ensures account holders can easily access their funds while earning a higher return on their savings.
Solutions to build and establish credit
We also strive to help our customers build or improve their credit scores through Varo Believe, our secured credit building credit card. We designed Varo Believe to help empower individuals to take control of their credit as they work towards a brighter financial future. By making on-time payments on a credit-builder account, qualifying customers can potentially boost their creditworthiness through responsible credit use.6 
The ability to cover unexpected expenses
We believe that nobody knows your money better than you. Sometimes, you need some extra cash to float you to the next payday, or take care of an unexpected bill. We've all been there.  With Varo Advance, you can stretch your paycheck when you need to and gain more flexibility with your bills and expenses.
You can use Varo Advance for a simple low fee, instantly, at the tap of a button.7 No monthly subscriptions, no tips, and no waiting for pending charges to settle—it's that simple. 
Repayment is easy so you can enjoy peace of mind—set up an auto-repayment for any day you choose between 15 and 30 days from when you get your Advance. You can qualify for another Advance as soon as you've paid back the last one.
Celebrating the power of our people
We attribute much of our success to our exceptional employees who have played a vital role in shaping Varo Bank into what it is today. Their passion, expertise, and tireless dedication have enabled us to continuously innovate and push the boundaries of what's possible in fintech and banking overall. This recognition is a testament to their hard work and unwavering commitment to excellence.
Thanking our valued customers
We'd like to extend our heartfelt gratitude to our valued customers. Your trust in Varo Bank and your enthusiasm for our services have been instrumental in driving our growth and success. We remain dedicated to serving your financial needs and will continue to prioritize your satisfaction and financial wellbeing as we evolve and expand our offerings.
Being named one of CNBC's World's Best Fintech Companies of 2023 is a tremendous honor and a testament to the dedication and innovation that drive Varo Bank forward. We are humbled by this recognition and remain motivated to keep redefining what a bank can offer. Thank you to our employees and customers for their unwavering support as we work towards building a truly inclusive financial platform for all.
1 Between March and May 2023, Statista analyzed over 1,500 individual firms across nine market segments to determine the top fintech companies across digital payments, lending, financing, and other banking sectors.
2 We will decline or return transactions when you do not have enough money in your account to cover the charge. However, you could still end up with a negative balance if, for example, a transaction is approved for one amount, but then the actual charge is more than what you have in your account (like when you add a tip at a restaurant after the transaction for the meal was already approved). This could also include preauthorized ACH transfers that are scheduled, recurring and/or pending but have not yet settled. If your account balance remains negative, activity will be evaluated and your account could be closed. Even if you have a negative balance, we will not charge you an overdraft fee.
3 We give you access to your direct deposits from employer and government payers on the day we receive them, which is typically up to 2 days earlier than your scheduled pay date.
4 FDIC insurance protects bank customers in the event of bank failure.The standard insurance amount is $250,000 per depositor, per insured bank, for each account ownership category.
5 According to The Ascent's review.
6 The Varo Believe Secured Credit Card is designed to help you build your credit; however, a variety of factors impact your credit including payment history, utilization, derogatory marks, account age, total number of accounts, and inquiries—not all factors are equally weighted. Building your credit may take time and is a process, but the Varo Believe Card may be able to help when you consistently make on-time payments.
7 Varo Advance is a small dollar line of credit. To qualify for Varo Advance you must have an active Bank Account and qualifying direct deposits (QDD) of at least $800 during the current or previous calendar month.  Your Varo Bank Account and/or Savings Account must not be overdrawn, and any prior Varo Advance payments must have been made timely.

PUT YOUR DOLLARS TO WORK
Sign up for Varo Bank account in less than two minutes. No hard credit check required