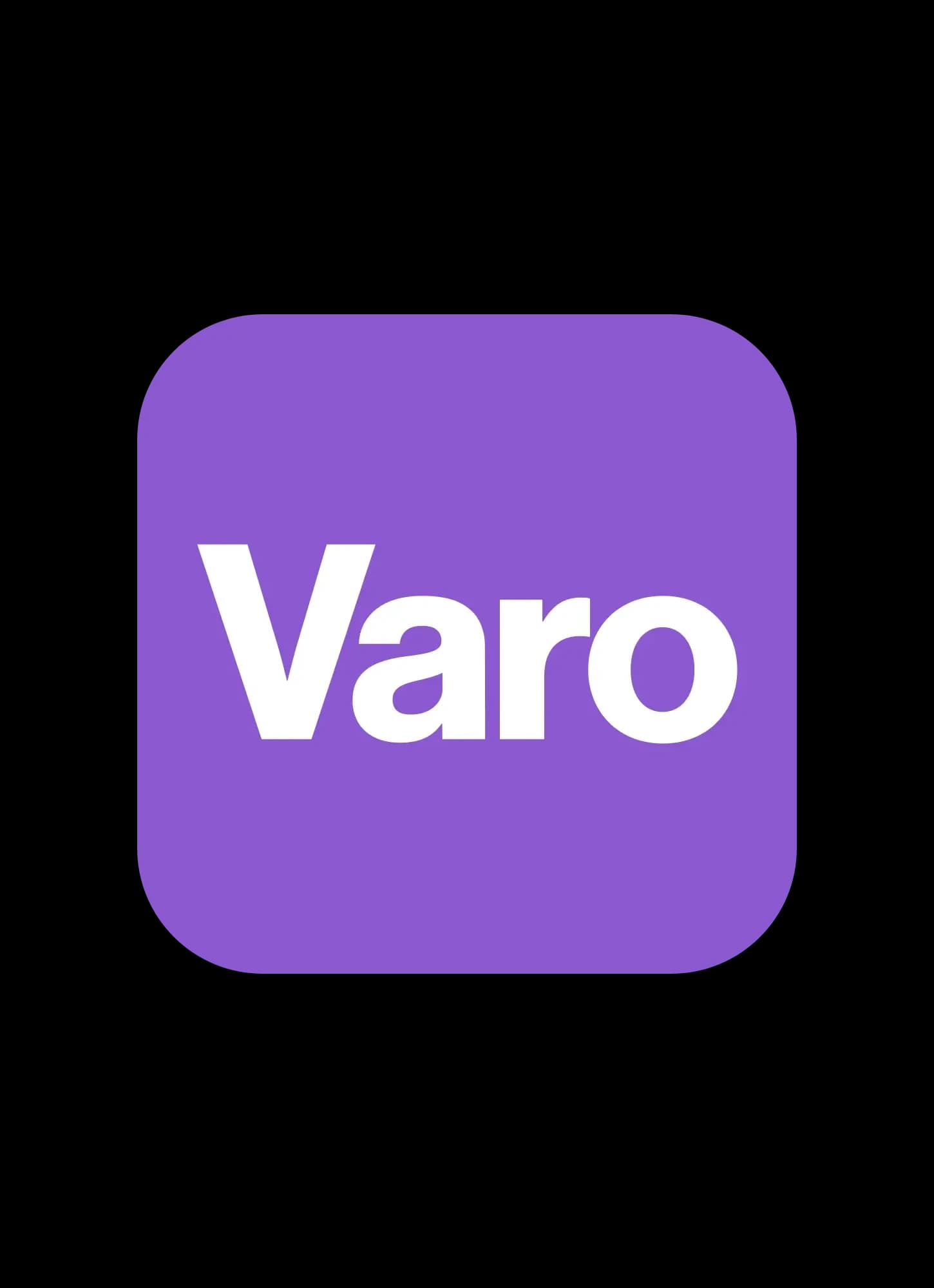 Lifestyle
Money stretching moms and what you can learn from them
Links to external websites are not managed by Varo Bank, N.A. Member FDIC.
All Varo products and services mentioned below are contingent on opening a Varo Bank Account. Qualifications may apply.
Need to feed a family of five on $10? Take a vacation on a staycation budget? Outfit kids that will outgrow their clothes after the second wear? Moms make it happen. No offense to financial professionals, but it's the moms who are the original budget gurus and the best at stretching their money as far as it will go. 
It's no secret that most moms control a large percent of household purchases and are responsible for trillions of dollars in spending power. And many of them are looking for a good deal, with 25% searching for coupons and 48% using their smartphones to research products they want to buy, according to a SurveyMonkey survey of 300 moms.
So what are they buying? More than 80% told SurveyMonkey they go grocery shopping at least once a week and 34% shop for consumer goods such as toys, tech, and clothing two to three times a month. Their online shopping trends include products like books, candy, clothing, shampoo, baby products, and games, as well as retailers such as Amazon, Target, Nike and Walmart.
But, as moms say (because they've heard it from their mothers since the beginning of modern civilization), money doesn't grow on trees. Varo reached out to mommy bloggers and parenting writers across the country to find out how they stretch their dollars to maximize their purchases.
Budgeting and saving
The basics of budgeting and saving can be difficult to practice day to day when there are bills to pay, food to prepare, and necessities to buy.
Kiana Keys, a finance business manager and the blogger behind Sassy Plum, tries to anticipate leaner times when there isn't as much money flowing into her bank account. "During good seasons, I routinely purchase gift cards to Amazon, restaurants, and grocery stores, and put them away," said the Chicago mom of three. "During the seasons that aren't as plentiful, I pull them out and purchase what we need."
She also practices regularly saying "no" to everyone in the house, including herself. It's a money lesson she learned from her own mother, who told her that saying "no" can teach both discipline and appreciation. "We don't need everything we want and see. Sometimes we get so caught up in consumerism that we end up purchasing so many things we can't appreciate," Keys said. "I find that the less I buy for myself and the kids, the more we focus on the few things I do purchase."
Baby gear
Buying for a baby is one of the first purchasing decisions people make as a parent. There are thousands of products and thousands more reviews for each product, as well as countless lists of "must-haves" that insinuate you will be failing at motherhood if you don't check off each one. 
"Take a breath," says Jessica Sillers, the parenting finance writer and blogger behind Be Rich Parents. "I think the biggest hurdle with saving money on baby stuff is getting over the sense of parental guilt of, 'Oh, I need to get my kid all brand new things,'" said the Maryland mom of two young girls.
She keeps an eye out for used baby and toddler equipment, especially bigger, high-end items like jogging strollers, that are still in great shape. "Chances are, they aren't going to be worn into the ground even after a couple years of use and then it's just like a really clunky stroller that people don't want to have in their closet anymore," she said. "So, you can find people letting go of pretty high end baby equipment and some of the big baby equipment for much, much less than what you are going to see retail or even on sale."
There are two things, though, that Sillers cautions new parents to always buy new for health and safety reasons—bedding, including the crib mattress, and car seats.
Sillers said she also makes her dollars stretch by scouring sales and store promotions for diapers, and she's even found great deals on Groupon. Then she creates a game plan for her baby's daily diaper usage. "I had my baby in the cheap kind during the day and then I would use the fancy expensive ones at night because then they would sleep longer," she said. "During the day I was like 'Eh, I don't mind if I change one or two extra.'"  
Food and groceries
Feeding the family is a spending necessity, but there are ways to be financially smart about it. Buying in bulk, making and freezing leftovers, couponing, watching for buy-one-get-one deals, and budgeting for restaurants and takeout are all mom-approved money savers.
Food is a spending weakness, admits parenting writer Olivia Dreizen Howell, owner of Howell Media House, and she tends to over buy. So, she tries to make it work in a way that stretches out the time in between grocery runs. "I like going to Costco and getting a large amount of snacks," said Howell, a mom of 3-year-old and 6-year-old boys. "Then, taking them out of the packaging into smaller bags so that the kids don't see all the snacks at once means we stretch the snacks longer!"
Keys found huge grocery savings by staying out of the stores entirely and ordering groceries online for pick up to avoid a cart full of impulse buys. "It saved my life and wallet. I was able to watch my totals and better balance my budget," she said. "It was also easier to price-compare, and make quick choices about items without having to run laps around the grocery store. In all, I was able to reduce my household's weekly spending by a third to a half just from this one practical shift."
Sillers saved money on baby food by modifying the family's regular meals for her baby instead of buying pricey jarred purees. She would cut bite-sized pieces of whatever they were eating and then make it easier for her baby to eat, such as by cooking carrots longer to make sure they were tender.
It costs absolutely nothing, she said. "You have leftovers a lot of the time, you are throwing things away. You don't need to prepare extra because the baby in the 6 to 12 month age range is only going to be eating probably a couple of tablespoons of food," she said. "It's just not a cost that's going to reflect in your grocery bills."
Clothing
Clothing is a huge expense when you have children. Growth spurts render entire wardrobes obsolete, skinned knees mean ripped pants, art projects destroy shirts, and trying to keep shoes neat and clean is a perpetually uphill battle. 
The best way to make the clothing budget go farther is hand-me-downs. It's a tried and true method that mother's have been using for centuries. And it still works. Howell, whose work has appeared in sites like Gugu Guru and Rookie Moms, said she's a "huge fan" of getting hand-me-downs for her boys. "And I love to pass on our old clothes."
She also took a lesson from her family matriarchs to make her kids' clothing last longer. "My grandmother and mother are sewers, so I have learned early on to mend my own clothing," she said. 
Sillers, whose children are very young, tries to avoid buying new whenever possible, preferring to shop at higher-end thrift stores. "Even if you go to a major department store like Target or Macy's or something where it seems like everything should be cheap, like a onesie—you may still be finding that for $15, $20, $30," she said. "It's ridiculous."
She also shops clearance racks and end-of-season sales, and recently scored pajamas for $3. "You save so much and the stuff is still cute," she said.
Travel
First rule—don't pay full price. Sillers and her husband took a month of parental leave after their second daughter was born and spent a month in Europe. Total airfare for three people and a lap infant? Just $1,700, or about the same cost as one ticket without budgeting. 
They booked two one-way tickets—$700 from Washington D.C. to Amsterdam and then $1,000 from Barcelona to Washington D.C. "We really like Kayak. It's really easy to set some filters," Sillers said. "I like being able to use a site where you can make your travel dates flexible, because airline pricing is not super transparent and a lot of the time a 24-hour difference makes a big impact on how much tickets are going to cost." They also booked early, keeping an eye on routes and fare options as soon as the airlines released tickets for that time period.
Another travel hack? Searching airfares in an incognito browser. "I want to keep my activity as hidden as possible until I'm ready to book," she said. "I don't want to be storing unnecessary cookies about the fact that I'm searching for flights, which might signal some agencies to start showing me their higher pricing because they know you want to buy." 
They also try to stay at short-term rentals versus hotels whenever possible and avoid huge restaurant tabs. In Barcelona they found a place selling empanadas for 2.50 Euros each. They got several varieties and brought them back to their apartment. "Getting creative about where you find your food, scoping out open air markets and specialty places, and bakeries for savory things that are distinctive to the region but are very inexpensive—that's a big way we still have a lot of fun and have a lot of meals that feel very special without making the food part of the trip budget turn into a nightmare," Sillers said. 
Self-care
Budgeting doesn't mean deprivation, if done properly. Doing things for yourself—within reason, of course—won't empty your bank account and can give you a much needed boost. "I have self-care activities that are non-negotiable. From massages to hair and nail care, I never cut myself out of the pie," Keys said. "Indulging in self-care makes me a happier mother and better to others around me."
Howell said she lets herself enjoy food shopping. And you should too. "I do indulge and buy myself good ice cream or salad dressing," she said.
The moms we spoke to say no one is immune to money mistakes. Howell admits she is prone to what she calls panic spending. "Back to school shopping? Must get all the things! Kid's birthday coming up? They need all new toys!" she said. "Don't even get me started on Christmas." And Keys called Amazon Prime her major spending weakness.
But, at the end of the day, they get it done. Every day. Because that's what moms do. When it comes to responsible money management and stretching budgets as far as they can go, take it from the moms—they know what they're talking about, and put these resourceful spending habits into practice each day.
Unless otherwise noted above, opinions, advice, services, or other information or content expressed or contributed by customers or non-Varo contributors do not necessarily state or reflect those of Varo Bank, N.A. Member FDIC ("Bank"). Bank is not responsible for the accuracy of any content provided by author(s) or contributor(s) other than Varo.

PUT YOUR DOLLARS TO WORK
Sign up for Varo Bank account in less than two minutes. No hard credit check required