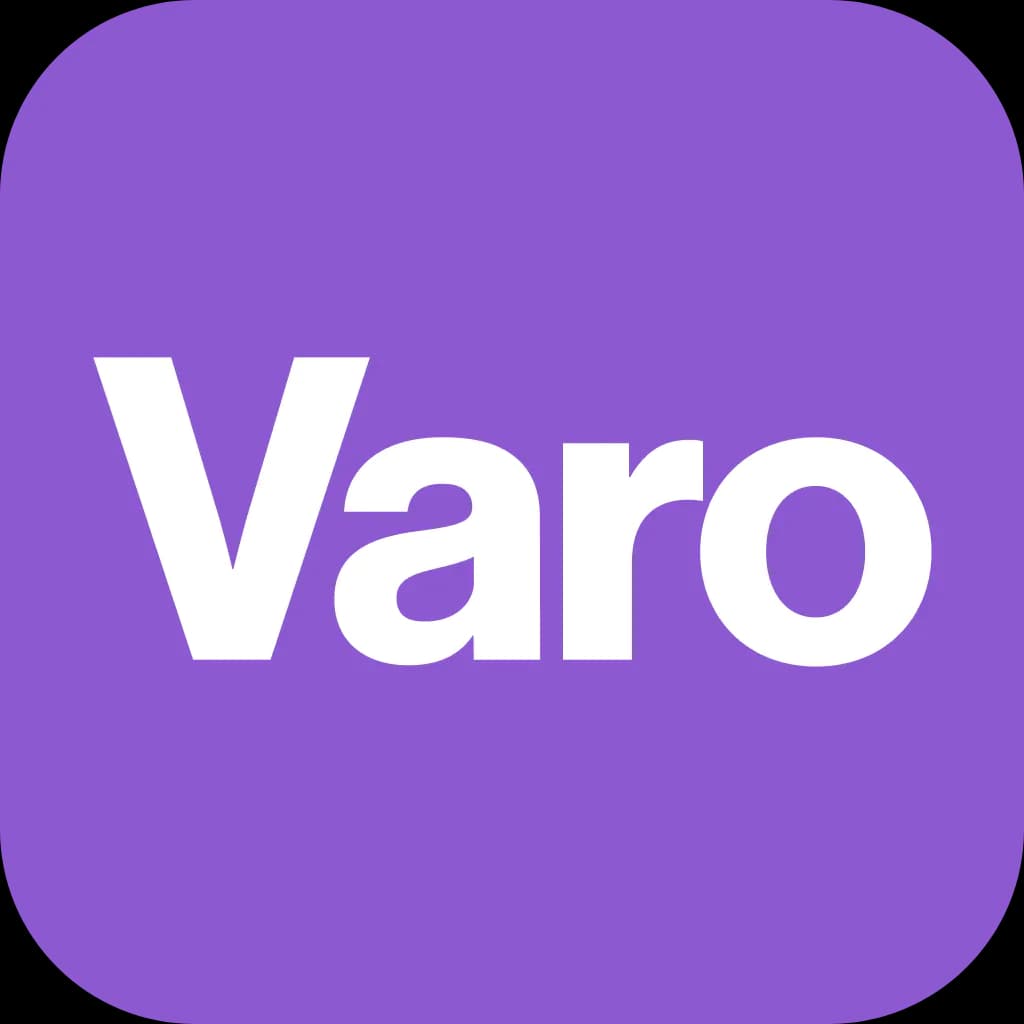 Banking
The Costs of being unbanked or underbanked
The modern world largely runs on technological conveniences, and those without access to certain technology may find themselves at a significant disadvantage. This includes banking, as transferring money and paying bills has become increasingly digital for many of us, and is often done online or through a mobile app. So, what does this mean for those who lack access to online banking, bill pay, and money transfers?
A 2019 report by the Federal Reserve found that 6% of American adults are unbanked, while an additional 16% are underbanked. These 63+ million people are often at a serious disadvantage compared to their fully banked peers for a variety of reasons.
So, what does it mean to be unbanked or underbanked? How does having little to no access to traditional banking systems affect people's lives and financial health? Here, we'll explain the costs of being unbanked or underbanked, as well as share what those without proper access to banking currently can do to remedy this.
What does it mean to be underbanked?
Underbanked households may have bank accounts, but not adequate or easy access to other traditional financial products like loans or credit. Without easy access to these products, underbanked individuals often turn to risky alternative financial products like high-interest loans, rent-to-own housing, auto title loans, and payday loans.
What does it mean to be unbanked?
Unbanked households are those without checking or savings accounts. Sometimes, unbanked individuals don't have easy access to financial institutions due to socioeconomic circumstances, location, or a lack of reliable internet access. Others remain unbanked due to a general distrust of the banking system, and may be wary of accounts requiring minimum balances or charging fees.
Historically, low-income households are those hit hardest by high banking fees, including fees for low minimum balances or overdrafts, which can disproportionately affect those living paycheck to paycheck or those without a financial safety net.
Disadvantages of being unbanked or underbanked
In the modern world, being unbanked can be both costly and inconvenient, creating several distinct disadvantages compared to being fully banked. Here are some of the most significant disadvantages.
Alternative financial services are costly
Alternative financial services often come with high fees and exorbitant interest rates. Non-bank loan options like payday and "buy here, pay here" loans are sometimes available to those without checking or savings accounts, provided they can provide proof of an income that meets the individual loan provider's requirements.
However, that easy access can come at a high cost. "Buy here, pay here" loans sometimes have interest rates as high as 20%, compared to a bank auto loan that generally charges under 6% interest. Likewise, payday loans can end up charging as much as 400% in interest on top of the original loan, meaning a $100 payday loan could ultimately require the borrower to pay back $500.
Those without bank accounts may also utilize check-cashing services instead of direct deposit and money orders instead of checks to pay bills.
The charges for cashing a check varies, but as an example, Walmart charges between $4 and $8 to cash a check. If an individual is paid weekly and uses such services to cash their paychecks, they may spend between $208 and $416 annually on check cashing fees.
Money order costs also vary and can only be used up to $1,000. Given that the average American renter pays around $1,995 monthly, that means having to pay for two money orders each month just to cover rent.
Access to funds often takes longer
Checking accounts can provide quick (if not immediate) access to deposited funds. They can also allow for paychecks to be directly deposited and sometimes provide access up to 2 days earlier than getting a paycheck printed. When there are waiting periods for money to clear, most banks take between 1 and 3 business days.
For the unbanked, however, it can take longer to get access to those funds. Consider the additional 2-day waiting period (for most people) to receive a printed check, and couple that with the added inconvenience of needing both time and transportation to get to a check cashing place during regular business hours.
Unfortunately, longer waiting periods to access funds is yet another issue that disproportionately affects low-income households. Given that many low-income families are forced to live paycheck to paycheck, waiting additional days to access much-needed funds may just worsen the issue.
Lack of access to credit
Credit is generally required to buy a house, get a new vehicle, or take out almost any bank loan. Unfortunately, getting a credit card can be challenging without a bank account. Without a credit card, it's almost impossible to build a credit history, which can lead to a never-ending cycle for some.
Unbanked individuals often use prepaid cards for things they need a debit card for. For example, they may load prepaid cards for online shopping or to pay a bill where physical payment options don't exist.
While prepaid cards appear to solve the problem of not having a debit card, they may come with significant downsides. Prepaid cards often come with high loading fees, and some also have usage fees. Additionally, these cards don't typically build credit like credit cards, so they won't help build a credit history or improve a credit score.
Challenges setting aside money
Having money set aside for emergencies or unplanned expenses is crucial to long term financial health. Unfortunately, the unbanked face a number of challenges when it comes to setting aside money for the unexpected, and may rely on storing cash instead of keeping funds in a savings account. Saving cash may make spending easier (or more tempting), and cash is more vulnerable to theft. Cash savings also depreciate over time due to inflation, which can translate to losing money in the long term.
A low-cost savings account with a reasonable interest rate can resolve some of these issues. Having money stored in an account may help provide an extra layer of consideration as to whether you need to use the money. Plus, savings accounts are generally insured and protected, so they're less vulnerable to theft. Most importantly, savings accounts allow you to generate interest on your money, so you can earn more over time on the funds you save.
General inconvenience
Finally, being unbanked or underbanked can be quite inconvenient, especially given that many banks offer access to time-saving features like mobile deposits, online bill pay, direct deposit, and automatic transfers. Banks like Varo will also often provide educational materials on how to save money, build credit, and learn more about general financial literacy. Unfortunately, being unbanked means you don't have access to most of these benefits.
Opening a low-cost checking account and savings account
Opening low-cost checking and savings accounts can help remedy some of the issues faced by the underbanked or unbanked. When opening an account, it can be helpful to follow these steps:
Research the banking options that meet your needs.

 

Thousands of financial institutions with various types of accounts are available to you. You can choose the right one for your unique financial needs (more on that below).

Complete your application.

 

Banking applications may require different personal information based on the financial institution and account type. However, you'll likely need to include some basic identifying information like your name, address, ID, contact information, and birth date. Having this information handy before beginning the application process can help make it less time-consuming.

Receive an answer to your application.

 

Some bank account applications get approved immediately, while others may take hours or days before you receive a response. If you are denied for any reason, don't fret. You can always try applying to another bank if needed.

Add funds to your account.

 

Once you've successfully opened an account, it's time to add funds. Funds can be added by setting up direct deposit, at ATMs, or physical locations for brick-and-mortar banks. If you've gone with an online-only bank, you may still be able to use an in-network ATM, but direct deposit may be an easier option for adding funds to your account.
Things to look for in a checking or savings account
If you're new to the banking world, picking the right institution from thousands of options can feel overwhelming. One of the most important things you should look for is a financial institution with a positive reputation. With so many options flooding the market, there are bound to be a few less-than-desirable institutions mixed in with reputable options.
A quick online search can help you understand whether a financial institution is trustworthy and well-respected. Reading online reviews is also an excellent way to see what kind of experiences other bank clients have had.
A few other things to look for in a checking or savings account include:
Transparent pricing and policies

No minimum balance requirements

Little to no fees (zero fees are always better, if possible)

Money-sending integrations (like Zelle®)

A widely accessible ATM network

A good mobile app with a user-friendly interface

FDIC insurance

Direct deposit capabilities
If you're opening a savings account, you'll also want to pay attention to the annual percentage yield (APY). The higher the APY, the more money you can earn on your deposits. Essentially, interest earned on your savings account is like free money for leaving your deposits alone for as long as possible.
Join the fully banked today
Being unbanked or underbanked can seriously impact your financial health. A lack of access to modern-day banking services can also be incredibly inconvenient, time-consuming, and expensive. Becoming fully banked can help save you time, frustration, and a potentially-significant amount of money on fees in the long term.
Remember, becoming fully banked doesn't need to mean costly fees or account balance minimums. The Varo Online Bank Account comes with no balance minimums and no hidden fees¹ so you can make the most of every dollar. The high-yield Varo Savings Account with zero fees and zero minimums can also help you earn more on the money you save while keeping it safe and secure.

PUT YOUR DOLLARS TO WORK
Sign up for Varo Bank account in less than two minutes. No hard credit check required