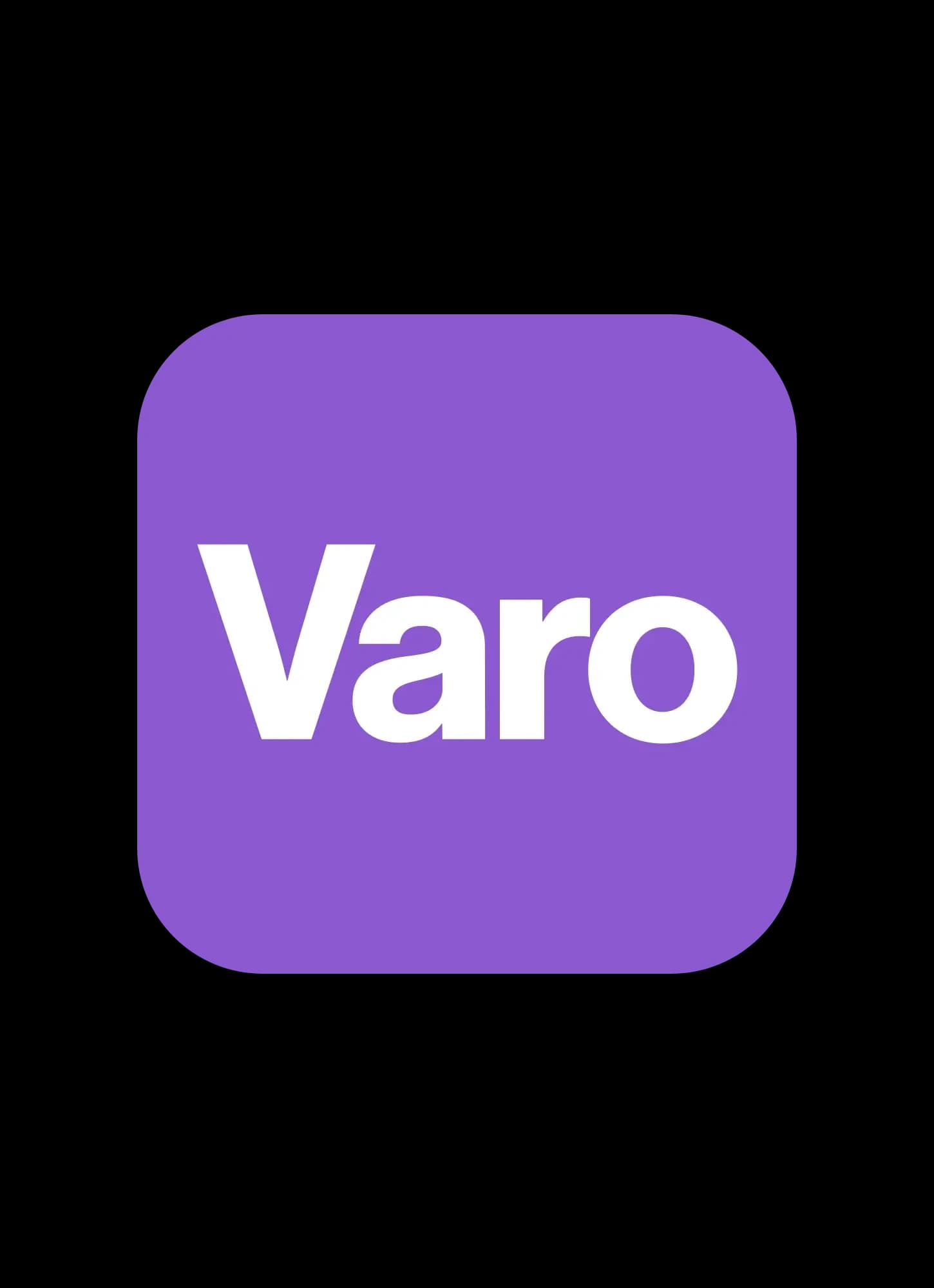 Saving
Savings rates at Varo vs. big banks
Links to external websites are not managed by Varo Bank, N.A. Member FDIC.
All Varo products and services mentioned below are contingent on opening a Varo Bank Account. Qualifications may apply.
Saving isn't always easy, regardless of whether it's a little or a lot. It often takes hard work to put away even just a bit of your hard-earned money once you've factored in all of life's expenses. But when you've scrimped, you've sacrificed, and you've brown-bagged your lunch all year in order to build up your nest egg, it's time to get the most out of your savings and start putting that money to work for you.
If you're ready to start achieving your savings goals faster, the Varo Savings Account offers a sky-high 3.00% Annual Percentage Yield (APY). That's one of the highest savings rates in the country relative to most big banks1.
You can also then qualify to earn 5.00% APY on your balance up to $5,000.00 for next month by meeting the following two requirements in the current month2.
Receive direct deposit(s) totaling $1,000 or more

End the month with a positive balance in both your Varo Bank Account and Savings Account 
You'll continue to earn 3.00% APY on any additional balance above $5,000.00.
What else do you need to know about opening a Varo Savings Account?
It's free.

 

There are no minimum balance requirements and no account fees. It's just a great place to stash cash and earn high interest on it, whether that's your first $500 toward a rainy day fund or your $2,500 tax refund.

It's accessible.

 

You can access your savings account 24/7—you don't need to wait for a weekday or banking hours. Need to tap into savings immediately? You can move money out of your savings account.

It's easy.

 

Your Varo Savings Account is attached to your

 

. You can move money from your Bank Account into your Savings Account as much as you like.

It's automatic.

 

When you turn on Save Your Change, we'll round up every transaction you make and transfer the difference from your Varo Bank Account into your Varo Savings Account. With Save Your Pay, we'll automatically sweep a percentage of your choosing from each direct deposit into your savings.
Why are Varo's rates so awesome (and some big bank rates so dismal)?
Great question. We offer great rates to our customers for a few reasons.
First, we're all online—our only branch is right there on your smartphone. That means our costs are low, as we don't have to pay for buildings, parking lots, or other expensive infrastructure.
Next, our mission is not just to make banking better for everyone, but to also improve your financial health. While the Varo app has great features to help you budget and see how you're doing money-wise each month, we don't want you to miss out on getting the most out of your savings too.
So now, you're probably wondering why some big banks have such low rates in comparison. Well, one reason is that they have no real incentive to raise them—they are hoping that customers who have been with them awhile will just stick around for no other reason except inertia. But that inertia can unfortunately come at a real cost to you.
Consider a savings pot of $10,000. With Varo's 3.00% APY, you'll earn $300 in interest in 12 months. That same $10,000 parked in a savings account at one of the big banks would only earn you about $16 on average.
Beyond the low rates, many big banks also have minimum balance requirements and leave it up to you to read the fine print. They also often charge monthly and overdraft fees3. At Varo, we pride ourselves on having none of the above. 
People deserve better—that's why Varo is here. We believe money shouldn't work for some of us. It should work for all of us.
1 According to The Ascent's review.
2 The requirements must be met within the Qualifying Period begins on the first calendar day of the month and ends at close of business (4:25 pm MST/ 3:25 pm MDT) on the last business day of the month. Meet the requirements in the current month to qualify to earn 5.00% [or current elevated APY] APY for the following month.
3 We will decline or return transactions when you do not have enough money in your account to cover the charge. However, you could still end up with a negative balance if, for example, a transaction is approved for one amount, but then the actual charge is more than what you have in your account (like when you add a tip at a restaurant after the transaction for the meal was already approved). This could also include preauthorized ACH transfers that are scheduled, recurring and/or pending but have not yet settled. If your account balance remains negative, activity will be evaluated and your account could be closed. Even if you have a negative balance, we will not charge you an overdraft fee.
Unless otherwise noted above, opinions, advice, services, or other information or content expressed or contributed by customers or non-Varo contributors do not necessarily state or reflect those of Varo Bank, N.A. Member FDIC ("Bank"). Bank is not responsible for the accuracy of any content provided by author(s) or contributor(s) other than Varo.

PUT YOUR DOLLARS TO WORK
Sign up for Varo Bank account in less than two minutes. No hard credit check required