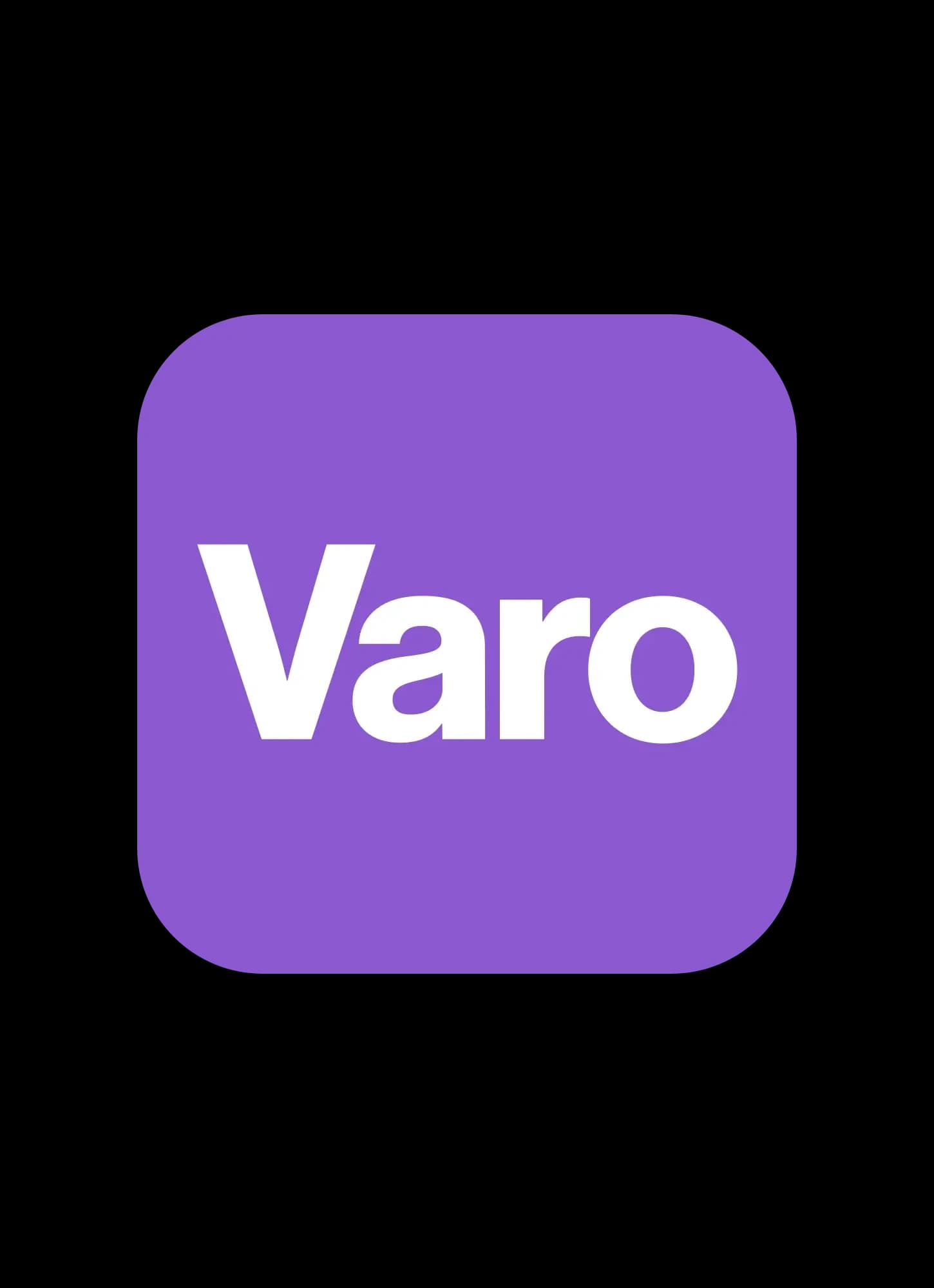 Saving
6 useful money saving apps
Links to external websites are not managed by Varo Bank, N.A. Member FDIC.
All Varo products and services mentioned below are contingent on opening a Varo Bank Account. Qualifications may apply.
Saving money is a challenge for many of us, and sometimes, everyday expenses have a way of draining what little we have left to put aside for the future. 
Fortunately, technology has made saving a bit easier and there are now a number of ways to utilize apps to help you do it more efficiently. 
Everyone has their own approach to saving, so use trial and error to find which of these apps works best for you.
Qapital lets you set up rules for saving the way you like. There are options that let you save a lump sum each month, round up purchases to the nearest dollar, and automatically save change.
The money is put into your bank account, which you link up in the app. The app is subscription-based, with a few different levels of membership based on the features you're looking for.
Mint is a personal money organizer that's good for all-in-one budgeting. The app pulls info from your bank account, credit cards, and investment accounts into one dashboard so you can view your money all in one place, as well as a breakdown of where it goes. 
You can also see real-time transactions, create budget goals, and view your Equifax credit score. The app tracks and organizes your purchases into your custom budget and it's free to use.
You Need a Budget functions like a personal budget coach. The app uses the budgeting concept called "Budgeting to 0" that accounts for every dollar in your bank account. It requires a bit more work than other apps, but many people swear by it for managing their spending.
The app gathers all your bank and financial information in one place, then it tracks where you spend and gives you tips to reach your goals. It even offers online budgeting workshops, although it costs $14.99 a month after a 34-day free trial.
PocketGuard connects all of your income and spending accounts, then creates an easy-to-understand budget for you while calculating how much you'll have left over to save (called In My Pocket money) after you pay your bills. 
You can also set up spending limits that will notify you when you are about to hit a spending threshold so that you can be more mindful of your purchases. The app is free, but the extra-feature PocketGuard Plus starts at $7.99 per month.
Wally is good for giving you a simple understanding of where your money goes so that you can track it better and hopefully save more. It lets you track expenses, save pictures of receipts, set up budgets, and set savings goals. 
It's free of cost and generally sticks to the basics, but it's a good solution if you're just getting started with budgeting and saving.
6. Varo's Save Your Pay & Save Your Change
Varo's Save Your Pay is a tool that automatically deposits a percentage of what you earn into your Varo Savings Account. The percentage you want to save is up to you. 
Varo's Save Your Change makes saving small amounts easy and acts like a digital piggy bank that rounds each purchase to the nearest dollar, then transfers it into your Varo Savings Account.
Both features are available on Varo Bank's app (available on your app store), which makes online banking easy and can help you make progress with your money. With a safe and easy sign-up process and no fees, you can use the app to manage the Varo Bank Account, the Varo Savings Account, and the Varo Believe Credit Card1, as well as several other tools like Zelle®, Varo Advance, and Early Direct Deposit2.
We all have a different relationship with our money and how we save it. The trick is to find the right tools to complement that relationship while doing some of the work for you. Whether you're focused on quick, everyday savings, or have your eye on longer term savings goals, these apps can help put you on the path toward responsible money management. 
1 To be eligible to apply for the Varo Believe Card, you need to have received Qualifying Direct Deposits of $500 or more in the past 90 days to your Varo Bank Account. A Qualifying Direct Deposit is an electronic deposit of your paycheck, pension or government benefits (such as Social Security) from your employer or the government. Tax refunds or government stimulus payments, person- to- person payments (such as Venmo) and funds deposited using a Varo routing number are not considered a direct deposit.
2 Varo provides you access to your direct deposits from employer and government payers on the day we receive them, which is typically up to 2 days earlier than your scheduled pay date.
Zelle® and the Zelle® related marks are wholly owned by Early Warning Services, LLC and are used herein under license.
Unless otherwise noted above, opinions, advice, services, or other information or content expressed or contributed by customers or non-Varo contributors do not necessarily state or reflect those of Varo Bank, N.A. Member FDIC ("Bank"). Bank is not responsible for the accuracy of any content provided by author(s) or contributor(s) other than Varo.

PUT YOUR DOLLARS TO WORK
Sign up for Varo Bank account in less than two minutes. No hard credit check required