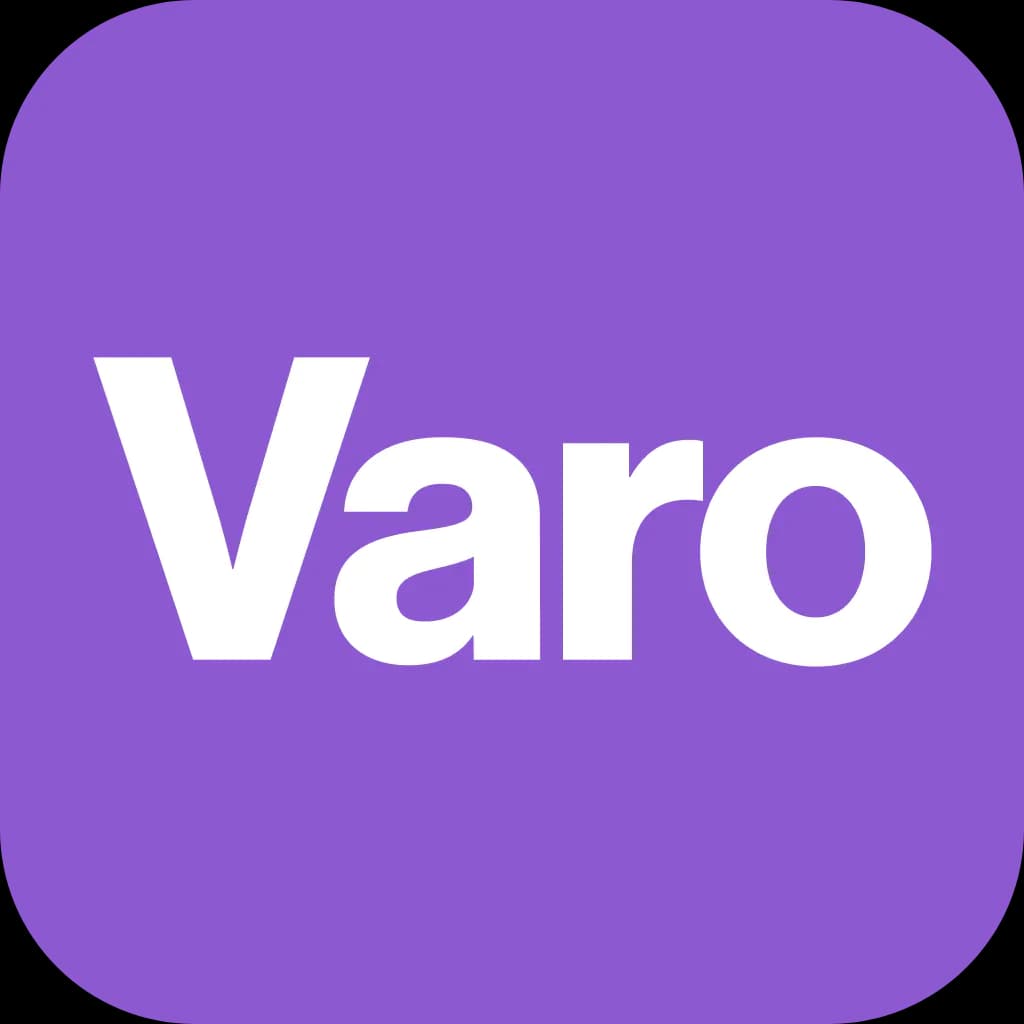 Saving
What is a savings account? A step-by-step guide to opening a savings account
While your ancestors might've gone the old-timey money-hoarding route and shoved their hard-earned dough under a mattress or into the back of their ice chest, modern-day experts say that burying your nest egg might not be the safest or most productive way to safeguard your financial future. The alternative is a savings account.
A savings account is where you can store money you don't need for day-to-day living, letting your cash accumulate in a safe spot until you're ready to use it. Banks and credit unions manage savings accounts for their customers, typically paying a small amount of interest on the total savings. They're also insured up to $250,000 per account ownership category, so your money's secure even if the financial institution goes up in smoke (literally or figuratively).
The National Credit Union Association (NCUA) insures credit union savings accounts, and the Federal Deposit Insurance Corporation (FDIC) insures bank accounts. Both have the same limits for insurance, so your choice of a credit union or bank needn't be influenced by the insurance provider. However, not all accounts are insured. Squint hard and check out the fine print before signing on the dotted line.
So, to answer the question, "What is a savings account?", they're a bank-backed safe space to store money that's still easy to get to when you need it. This makes them equally great whether you need to withdraw your money quickly (surprise bill, anyone?) or if you're saving for a short-term goal, like that sweet Hawaiian vacation you've daydreamed about for years.
Brick-and-mortar or online-only savings account?
Before going through the step-by-step guide, let's deal with a big either-or question. Should you go for an account with a brick-and-mortar institution where you can speak to someone face-to-face or use an online-only bank? Everybody loves a low-effort online option these days, but the truth is that both choices have potential pros and cons.
Brick-and-mortar
"Brick-and-mortar" is a term used to describe banks with branches you can physically visit. They're typically well-established with tons of name recognition, and that level of instant familiarity can be attractive. But just because you see a bank's name everywhere doesn't mean they're trustworthy or even just the best choice for your specific needs.
Pros
Brick-and-mortar banks offer the opportunity for face-to-face conversations, and sometimes that's a more immediate way to resolve a pressing issue.

It's easy to access a large network of ATMs.

Their online and mobile banking systems often have a proven safe and sophisticated track record.

They usually have a wide portfolio of products, should you decide to open other types of accounts or apply for a credit card.
Cons
Brick-and-mortar fees are typically higher compared to online-only banks.

Savings accounts often generate lower yields for the account owners.

It takes more time to visit a branch in person than to tap-tap your smartphone and bank solely online.
Online only
The internet is great for streaming reality TV and sharing selfies, but banking? Yup, it's true! Online-only savings accounts are protected up to $250,000 by the NCUA and FDIC, making them just as secure as those big-name banks that have been around for decades (maybe even more so, in some cases). They're also subject to security systems similar to those covering brick-and-mortar banks, safeguarding your personal information. There are other pros and cons to consider, too.
Pros
Fees are either nonexistent or lower than traditional banks and credit unions.

Yields (how much you get back yearly from the account) are generally higher.

There's no waiting in line at a branch as everything's digital.

If they're federally insured, your deposits (up to $250,000 per account ownership category) are safe.

Their websites and apps are mostly user-friendly if you're comfortable with modern technology.

You can manage your finances from the comfort of your couch and while wearing your favorite PJs; not a single soul will care.
Cons
Customer service, such as an AI-controlled online chat, can be impersonal.

You might wait a long time to speak to a person if you call their help line.

If they don't have an ATM network, you're more likely to pay a fee at an ATM.

If you're not comfortable with digital devices, there may be a learning curve as you become familiar with your new bank's websites and apps.
You may have a preference for brick-and-mortar or online-only, but whichever method you choose, the same principles apply. Follow this step-by-step guide as it could help you understand what you should consider and how to open a savings account.
1. Understand your priorities
Much like choosing a romantic partner, choosing a bank is a deeply personal decision, and you should never settle. The first step is to decide what you want from your savings account because you'll need to know if the financial institution you're considering offers the right products and services. Creating a checklist that you can tick off with each bank and credit union on your shortlist list makes sense.
What interest rate do you want, and what are the institution's terms for this figure?

Does the institution make it easy for you to check your account with online and mobile banking features, including mobile check deposits?

What's the minimum deposit?

Does the institution make it easy to add or withdraw money to/from your account at their branches and ATMs?

Are the institution's service fees, such as setup, transfer, and early withdrawal charges, affordable?
2. Compare banks and credit unions
Although the terms and conditions of savings accounts are relatively stable, the interest rate changes regularly. It pays to look around for whoever has the best rates. Ideally, you should look for an institution that offers an account with a high yield and no fees. It's like the unicorn combo of savings account benefits, meaning it can be hard to find, but it definitely exists.
You'll want your savings account to be both affordable and convenient. An expensive account that makes it difficult to use basic features, such as checking the account on your phone, sounds like a really bad idea. Ask yourself these questions:
What's the minimum you can hold in the account, and is there a minimum balance fee?

Is there a monthly withdrawal limit? If so, is there a fee if you take out more?

Is the institution willing to negotiate on fees?

Are there hidden fees, such as for a paper statement?

Does the institution offer helpful tools, like a budget calculator?

What's its reputation for customer service, and what contact methods will you have?
3. Collect documents and information
Are you really who you say you are? No, that's not an existential question. Most financial institutions will ask for official documentation that helps confirm your identity before you can open a savings account. The list of must-have items might differ from bank to bank, but generally speaking, you'll need to provide proof of identity, proof of age, and proof that you have the funds available to make your first deposit.
Assemble a folder of goodies that includes the following info and paperwork:
ID issued by the government, such as a driver's license or passport

Social Security number

Your physical home address, email address, and phone number

Date of birth

Your existing bank account

Your bank routing number (a nine-digit number identifying the bank where you opened your account)
If you're opening a joint account, you'll need the same information for the other account holder. Financial institutions typically expect your primary address to be in the United States, so your application might get rejected if it's elsewhere. Some institutions do accept applications from people who aren't U.S. citizens, but they typically expect them to have a residence permit.
4. Open a savings account
Gone are the days when you had to dress up nice and wait for an appointment with your local banker to open up a savings account. Although it's still possible to visit your nearest bank or credit union and open an account in person, often it's just as easy—maybe even easier—to open a savings account online.
All you need to do for online applications is go to the institution's web address and follow the step-by-step guide, which will lead you through the application. Some financial institutions allow customers to open a savings account via their apps, while others only offer browser-based applications. Make sure you've chosen the type of account you want—either single or joint—and that you meet the qualifying criteria, such as the minimum deposit.
Don't submit the application until you've read the Terms and Conditions. It's tempting to skip this step, but it's your final chance to understand what you're signing up for and step back if you're unsure.
The time it takes to process your application depends on the bank or credit union you've submitted an application to. It typically takes 1-2 business days to process an application and between 7-10 business days for U.S. mail to deliver your account documents. This may take less time if your financial institution is online.
5. Fund your savings account
Your institution may require you to verify one or two moderate test deposits if you're transferring money from another bank or credit union. Regardless, you should start depositing money in your savings account as soon as possible because the longer it's there, the more interest it accrues.
There are several ways to move money into your account. You can make direct deposits in person at a branch, transfer funds via the institution's app, or go to the bank's website. Once your account is established, you can also set up an automatic transfer from another account and build up your savings without the hassle of remembering to make a direct deposit every month. Think of it as another bill you pay each month, except instead of the money disappearing, it's going into your nest egg, where it'll sit and wait (and hopefully grow) until it's needed.
What to do if you can't open a savings account
We all have a past, and sometimes things that happened a few months or a few years ago can affect your ability to open a bank account today. Your credit history will be a factor for the financial institution reviewing your application for a savings account. It will check with a consumer reporting agency, such as Experian, which may mean you'll be rejected if there are issues. An issue could be unpaid bank fees, a bounced check, or even applying for credit too often.
If you're rejected, one solution is to open a "second chance" checking account. Although this isn't a true savings account, and the yield will be lower, it can help you improve your credit rating. After 12 months or so, you might have repaired your position enough to open a savings account.
Opening a savings account is a good way to gradually build a cushion to help break your fall if you are ever faced with a financial emergency. It's also an avenue for safely stockpiling cash for a planned project, such as home repairs or that three-story art installation you've been sketching in notebooks since high school. The bottom line is that choosing the right savings account, and perhaps even more importantly, the right bank, can make your life easier and increase the chances your money will work for you even when you're busy relaxing. That seems like a very smart move, indeed.

PUT YOUR DOLLARS TO WORK
Sign up for Varo Bank account in less than two minutes. No hard credit check required