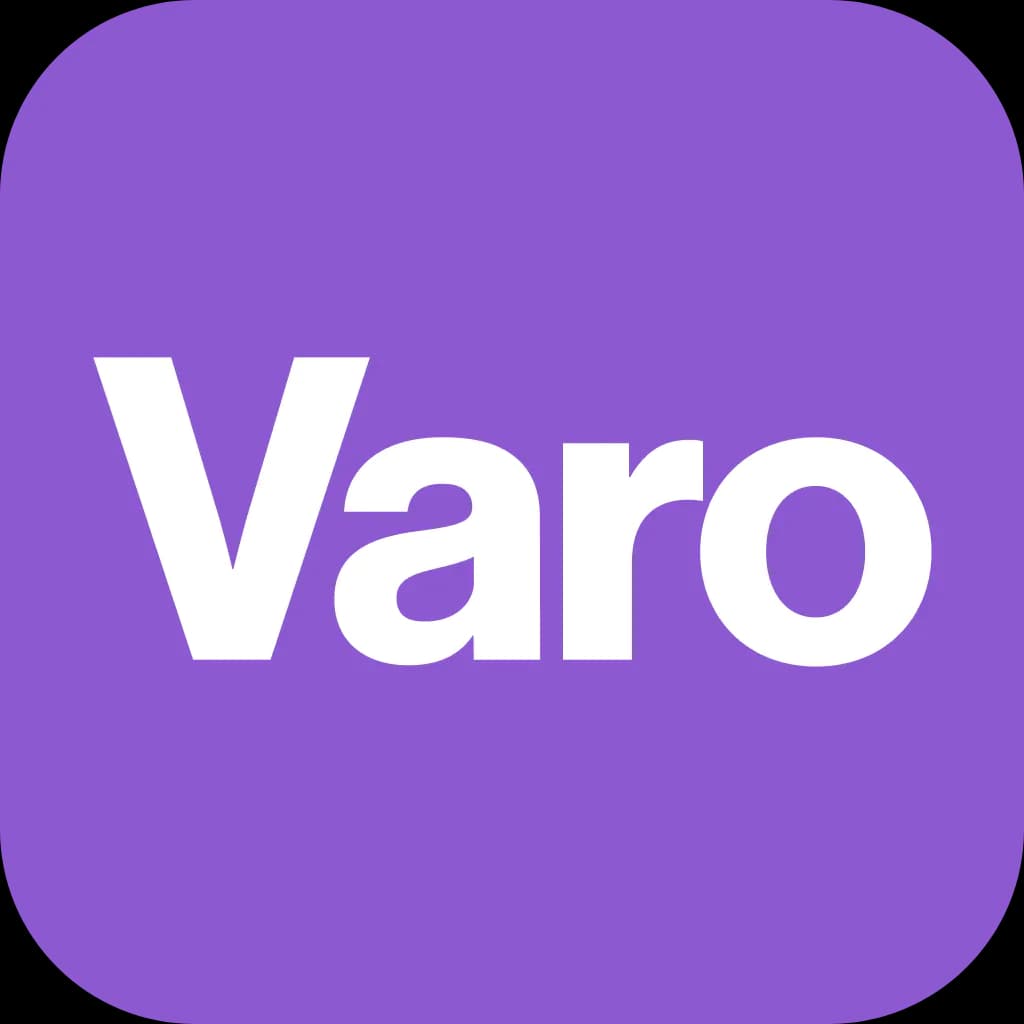 Credit Cards
What's the difference between a credit card and a debit card?
Given that many people use them interchangeably when making purchases, you may be wondering what the difference is between a credit card and a debit card. Both have their uses and benefits, and one may make more sense over the other depending on the purchase you're making and your financial situation.
If you're used to only carrying cash, adding a debit or credit card (or both) can give you more flexibility as a consumer. Used wisely, they can provide a reliable way to pay bills on time, help you build credit, earn rewards, and give you the confidence to plan for a large purchase. 
Here are the defining features and key differences between these two common types of cards.
Credit cards
What is a credit card?
In the simplest terms, a credit card lets you make purchases with borrowed money and pay it back later. If you pay that money back each time you make a purchase, you can avoid paying extra in the form of interest, although some charge annual fees. If you don't pay that money back in full after making purchases, you will accrue interest (more money) on the amount you owe back. Unlike a debit card, a credit card is separate from your bank account, even if you get one from the same institution you bank with. 
Using a credit card, making on-time payments, and keeping your balance low can help you establish and build your credit history. Having good credit can open a lot of doors in terms of better rates on loans, future credit cards, housing opportunities, and even insurance. 
How do credit cards work?
If you're approved for a credit card, the provider will give you a spending limit. This is the maximum amount of money you can spend on the card. Some cards have a low spending limit ($500), while others are much higher ($10,000).
Each month, your card provider will tell you how much you spent during your billing cycle. This is called your statement balance. If you pay your statement balance in full, you can avoid paying future interest on those purchases.
When you don't pay your entire balance, you'll pay interest on the amount that's remaining. You'll also still owe on purchases in your next billing cycle. The lowest amount you can pay per month is called your minimum payment. 
Credit card terms to know
Interest rate (APR): Your annual percentage rate (APR) is the amount of interest charged when you don't pay your entire statement balance. If you think you may have to carry a balance, your card's APR will determine your monthly interest payments. Rewards credit cards may have higher APRs than non-rewards cards, and the higher interest payments could cost you more than you earn in rewards. Credit cards may offer promotional interest rates or bonuses to entice you to apply. Carefully review the terms to avoid getting surprised later.

Annual fee: Many credit cards, especially those with rewards programs, charge an annual fee to be a cardholder. When shopping for a card, take time to review common fees, such as an annual fee, balance transfer fee, or foreign transaction fee.

Grace period: The period of time between the end of your billing cycle and when your next monthly payment is due. During this 21-day period, new purchases do not accrue interest.

Rewards: Some credit cards award benefits as you spend money and pay it off. Flight miles, points, and cash back are common types of reward.
How Do You Get a Credit Card?
Generally, you need a source of income, credit history, and a Social Security number to apply for your own credit card. You must also be at least 18 years old. Applications will often ask for information about your financial situation and expenses.
When you find a card that fits your needs, you can apply online or via mail. Online applications will process quickly, sometimes in a matter of minutes. 
Pros and cons of credit cards
Pros of credit cards
Can build credit history and boost your credit score

Allows you to pay off large purchases over time

Can earn rewards like cash back, flight miles, etc.

Offers security and fraud protection

Provides convenience when making purchases in person or online
Cons of Credit Cards
Easy to accrue high-interest debt if you don't pay your balance

Some cards have annual fees
Ideally, you should only use a credit card for purchases you can afford to pay off in full when the bill is due. If you must carry a balance, always make the minimum payments on time to avoid late-payment fees. If you miss payments on a regular basis, not only will fees add up, it could also damage your credit. To ensure timely payments, you can usually enable autopay by providing your bank account information.
Ready to get on the path to achieving your credit goals? The Varo Believe Card enables you to start building credit today, and comes with no minimum security deposit, no annual fee or interest, and no hard credit check to apply. Every purchase you make on a Varo Believe Card can help you build credit. Every time you make an on-time payment, you're building your credit history.1 By using your own money to start building credit responsibly, it helps you avoid falling into unmanageable debt. 
Should you get a credit card?
Getting your first credit card is a major milestone, and a big step forward in terms of your financial future. Whether you're looking to build credit, make a large purchase, or start earning airline miles for a future vacation, having a credit card can provide you with a number of opportunities provided it's used responsibly.
As with any major financial decision, it's important to do some research beforehand to ensure you choose the right card for your needs and your budget. Even if you already have a firm understanding of how credit cards work, it's vital to assess whether you can spend responsibly with it, as racking up significant credit card debt can have serious ramifications over time.
Determining why or if you need a credit card is the first step, after which you should gain an understanding of how they work and how cards' different terms and rates will impact you financially.
If you're considering getting a credit card, you may want to decide whether a personal loan might better suit your needs. If you know you have a large expense on the horizon—like a home improvement project, medical procedure, or wedding—a  personal loan may be a more practical alternative to a credit card.
Because personal loans generally offer lower interest rates than credit cards, that means you'll probably have to pay less back to the lender than you would if you made the same purchase using a credit card. And, unlike credit cards, they come with the added benefit of a fixed interest rate and repayment terms. If you've already racked up debt using credit cards, personal loans can also be used to consolidate that existing credit card debt.
Debit cards
What Is a debit card?
A debit card links to your checking account. Unlike a credit card, there's zero borrowing. You can only spend up to your account balance. Essentially, it's your cash in digital form.
How do debit cards work?
When you buy something with a debit card, the money comes directly out of your checking account. You can also withdraw cash from an ATM using your debit card, as well as make online or over-the-phone purchases and pay bills. In addition, certain grocery stores, drug stores, gas stations, and even department stores let you get fee-free cash back when making a purchase with your debit card. But keep in mind, your debit card mirrors your checking account, so it's sometimes possible to overdraft by spending more money than you have available.
How do you get a debit card?
You can request a debit card when you apply for a new checking account. For existing accounts, apply through your banking website or in-person. Your card will generally be mailed to you in a few days.
Pros and cons of debit cards
Pros of debit cards
Encourages you to not spend more than you have in your bank account

No credit approval process

Access to cash via ATMs

Provides convenience when making purchases in person or online
Cons of debit cards
Doesn't build credit or help improve your credit score

Can result in overdraft fees when you overspend

Some charge out-of-network ATM fees, or even monthly fees for having a low balance 
It helps to look at debit cards as an extension of your checking account, which is often most people's go-to account for everyday transactions. Often known as a transactional account, you're allowed to make as many deposits and withdrawals into and out of your checking account as often as you want. You can also use a checking account to set up automatic bill payments as well as send money from your account on demand. Once transactions deposit funds into your checking account, you can use your debit card to use those funds.
How can I get a Varo Bank Visa® Debit Card?
If you sign up for a Varo Bank Account with no monthly fees or minimum balance, you'll also get a Varo Bank Visa® Debit Card that you can use to make purchases. With the Varo Bank Visa® Debit Card, you can tap to pay wherever you see the contactless symbol and add your card to your phone's digital wallet to go cardless.
You can also use the Varo Bank app to lock your EMV-chip debit card in seconds to protect yourself from unauthorized use. Visa Zero Liability guarantees you won't be held responsible for unauthorized charges on your debit card.2
The quickest way to withdraw money is through one of our 40,000+ U.S. based fee-free AllPoint® ATMs.3 You can also access your money by getting cash back at any store where you use your Varo Visa® Debit Card, depositing checks directly using the Varo app, or depositing cash at 90,000+ retail locations using Green Dot Reload @ the Register.4
Otherwise, you can transfer money between Varo accounts instantly without a fee, or connect a popular app like Apple Pay™, Google Pay™, PayPalⓇ, Cash App, Zelle®, or Venmo to cover everyday purchases.
Unlike some other online bank accounts with debit cards, we don't believe in charging you overdraft fees when you're already low on funds. To help you spend only what you have, any type of transaction that brings your balance below $0 will be declined and there is still no fee.5
As we said before, both credit and debit cards have both specific uses and benefits. Provided you're a responsible spender and in the right financial situation, combining the two can give you even more flexibility and spending power as a consumer.

PUT YOUR DOLLARS TO WORK
Sign up for Varo Bank account in less than two minutes. No hard credit check required