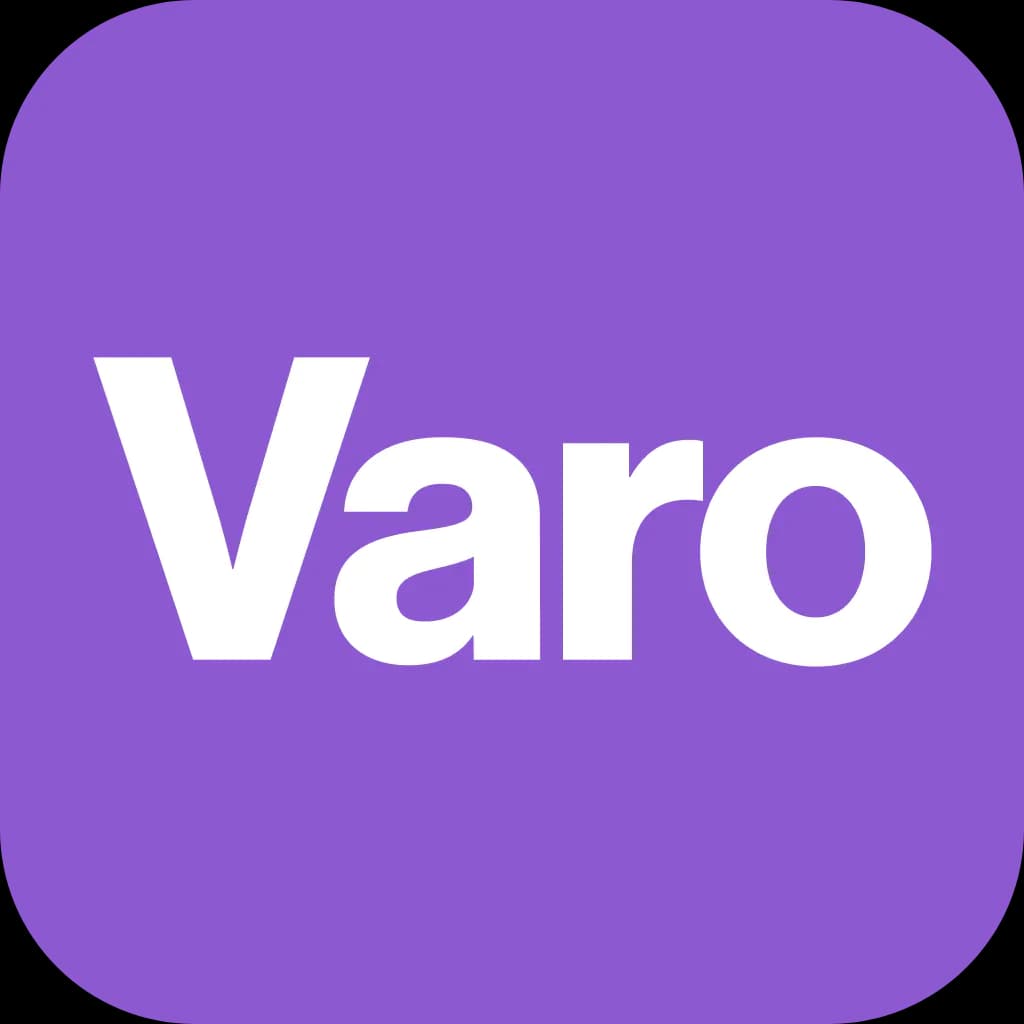 Banking
What is a digital wallet?
Forgot your wallet? No one wants to be that person who holds up the line, patting their pockets or digging through their purse frantically.
If you have your phone, you could pay with your digital wallet. Because most people have their phones within arm's reach at any given time, various methods of payment are always right there.
What is a digital wallet, how does it work, and do you need one? Find out more about this type of virtual payment system to decide if it's right for you.
Digital wallet defined
What is a digital wallet? Think of a digital wallet (also sometimes called a virtual wallet or e-wallet) as a digital version of your payment methods. Instead of using a physical credit card, you use an app to offer up your payment information electronically.
You can use an e-wallet to store your payment information securely in the cloud. It holds all types of payment methods, including credit cards, debit cards, cryptocurrency, and gift cards.
These apps also hold other types of information you might need to access, such as:
IDs

Loyalty or membership cards

Tickets for events or transportation

Hotel reservation details

Coupons
To set up your digital wallet, enter the cards and payment methods you want to access from the app. Don't worry—these apps use encryption and other security methods to keep your data safe.
When you're ready to pay, pick the payment method you want to use and initiate the process. In stores, this is usually as simple as tapping your phone on the contactless payment device. Online, you might need to choose the digital wallet option to complete the transaction.
Digital wallets work for many different types of purchases. You can use them in stores that accept contactless payments. They also work for online purchases and buying things through the digital wallet app.
Examples of digital wallets
Whether or not you've used them, you've probably heard of some of the more popular digital wallets. They include:
Apple Pay®

Venmo®

PayPal®

Google Pay®

Cash App®

Samsung Pay®

Zelle®
The features of each wallet type can vary slightly. Think about what you want from your digital wallet and compare the features of each option to pick the best one for you.
You might also decide based on compatibility. If you have an iPhone, Apple Pay makes sense. Google Pay could be a better option if you have an Android phone.
PayPal: Digital wallet or not?
Good news: That PayPal account you've had for years can function as much more than just a digital wallet. It's a payment platform that you can access from a browser or the app and add different payment methods to.
Digital wallet types
Digital wallets aren't all the same. There are three main types that each work a little differently. Those types include:
Closed digital wallets.

A closed wallet is developed by a specific company and can only be used for transactions with that company. One of the most common examples of this type is Amazon Pay.

Semi-closed digital wallets.

In a semi-closed digital wallet, you're limited to certain merchants or locations. The participating merchants have to agree to certain terms. This option is somewhat limited because you can't use it everywhere that accepts contactless payments.

Open digital wallets.

Open digital wallets are the least restrictive and can be used anywhere that accepts this type of payment. They're compatible with all types of platforms and can be for things like transferring funds in addition to paying for purchases.
It's common to use more than one type of digital wallet. Maybe your favorite retailer has a closed wallet that you use for those purchases. Having an open digital wallet on hand keeps you covered for other financial transactions.
How young is too young for a digital wallet?
Digital wallets seem like the perfect solution for kids. Most kids already have phones. Why not download a wallet app and give them access to your money for approved expenses?
Before you set your child up with a digital wallet, read the fine print. Every app is a little different, but they all typically have some type of age requirement.
Cash App works for ages 13 and up with some limits on how much kids can send and receive each month. Google Pay is another option for teens 13 and older. Plus, you can set up parental controls so they don't go on a wild shopping spree the next time a hot new pair of sneakers drops.
Several other popular options, including PayPal®, Venmo®, and Zelle®, set the minimum age to create an account at 18. If you're tempted to log into your own account on your child's phone, you may want to rethink that. It's technically a violation of the terms you agreed to when you set up your account.
Digital wallet pros and cons
Not sure if a digital wallet is right for you? Weigh the pros and cons to see what you think.
Advantages of digital wallets
Some pros of using a digital wallet include:
Security.

Strong security features protect your personal information when it's stored virtually. Your card information is usually stored as a unique digital number. You also usually have to verify your identity when making a purchase by entering a PIN or using a face scan.

Less to lose or forget.

Carrying around a bulky purse or wallet can be a pain. Plus, losing the physical copies of cards and IDs becomes a nightmare to deal with. When you use a digital wallet, all you need is your phone.

Backup payment.

If you have a digital wallet set up, you can use it as a backup payment method if you forget your wallet.

ATM access.

Some digital wallets let you access ATM functions without your card. ATMs with a contactless symbol usually work so you can withdraw funds easily.

Centralized option.

Many digital wallets offer lots of functions beyond simply paying for transactions. You can keep things like tickets and IDs together in one spot. This can help you better track the important things in life.

Easy to use.

Once you set up your digital wallet, it's simple to pay by tapping a contactless payment device or using a QR code. Transactions are fast and simple.

Rewards and perks.

Using a digital wallet could give you access to special rewards and perks. The wallet providers sometimes run special promotions, and you can often keep your loyalty cards in your digital wallet to make sure you're getting your full benefits.

Tracking spending.

Your digital wallet makes it easy to see your past purchases. That can help you track your spending.
Drawbacks of digital wallets
Even though this payment option is convenient, it has some potential cons. Those include:
Limited in-store use.

Some brick-and-mortar stores aren't quite up-to-date on modern payment options. If the store doesn't have a contactless payment system, you'll have to use cold, hard cash or a physical card. That means you can't completely ditch your physical wallet.

Device issues.

Imagine going to pay with your digital wallet only to find out your phone battery died. Or maybe you're in an area with bad service and no Wi-Fi. These situations can keep you from using your digital wallet.

Technical issues.

Likewise, the app itself could have issues when you go to pay. This could include a software bug, a network issue, or another technical glitch that stops you from paying.

Overspending.

Tend to overspend? Digital wallets could make the issue worse because they're so easy to use, and could give you a form of payment when you don't have your physical wallet. For some people, using cash or physical payment methods is a reminder of what they're spending and can stop splurge purchases.

Vulnerability.

Despite the encryption and other safeguards, digital wallets can fall victim to theft or fraud. Say your phone gets hacked, or you lose it and someone gains access. They could do a little retail therapy on your dime through your digital wallet.
Tips for using digital wallets safely and effectively
Ready to test out electronic payments? Digital wallets aren't as scary as they might seem at first. These tips will help you get up and running with yours:
Add all your cards.

When you set up your digital wallet, add all the cards you might want to use so you have easy access to them. That way, you can easily choose which card to pay with on the spot without having to enter more information later.

Research digital wallet providers.

Sticking with the big names in the industry helps keep your info safe. If you find a new provider you haven't heard of, do a little digging into online reviews. Look for any red flags that could mean the company isn't reliable or trustworthy.

Test out the features.

Once you have your digital wallet downloaded, explore the different features and options it has. This helps you take advantage of everything it has to offer so you don't miss out on any convenient features.

Check your accounts regularly.

If something seems fishy, you'll want to look into it as soon as possible. Monitoring the accounts that you have linked to your digital wallet lets you spot issues quickly.

Keep it updated.

You know those annoying updates you get on your phone all the time? Don't ignore them! Keeping your phone's operating system and your apps updated means you have the latest security features available.

Lock up your phone.

Your digital wallet can be compromised if someone gets physical access to your phone. Max out all the security features on your device, such as PINs and authentication methods using thumbprints or your face. Basically, put as many roadblocks between a phone thief and your digital wallet as possible.

Use secure networks.

If your device is connected to an unsecured Wi-Fi network, your digital wallet could be a bigger target for hacking. Use your cell phone's data or a secured network to keep everything on your device more secure.

Beware of spending habits.

Remind yourself that even though the wallet is virtual, the money you're spending is very real. Treat your digital purchases just like you would with cash. Tracking your spending closely can help keep you in check and your savings in the black.
Time to get real: Is a digital wallet necessary?
Strictly speaking, you don't need a digital wallet. You won't likely encounter a situation where it's the only accepted method of payment.
So, the question becomes should you have one? That depends on your personal preferences.
Setting up a digital wallet can be beneficial. You don't have to use it, but it's ready to go if you want to. It can be a safe way to keep payment methods handy without having physical cards to track.
If you prefer traditional payment methods, they're still perfectly valid and widely accepted. Some people feel like physical payment methods are more secure than cloud-based payments. Take some time to think about your position on the topic and go from there.
Whether you use a digital wallet or prefer traditional payment methods, keeping your money in a Varo Bank Account is a smart move with no hidden fees.

PUT YOUR DOLLARS TO WORK
Sign up for Varo Bank account in less than two minutes. No hard credit check required