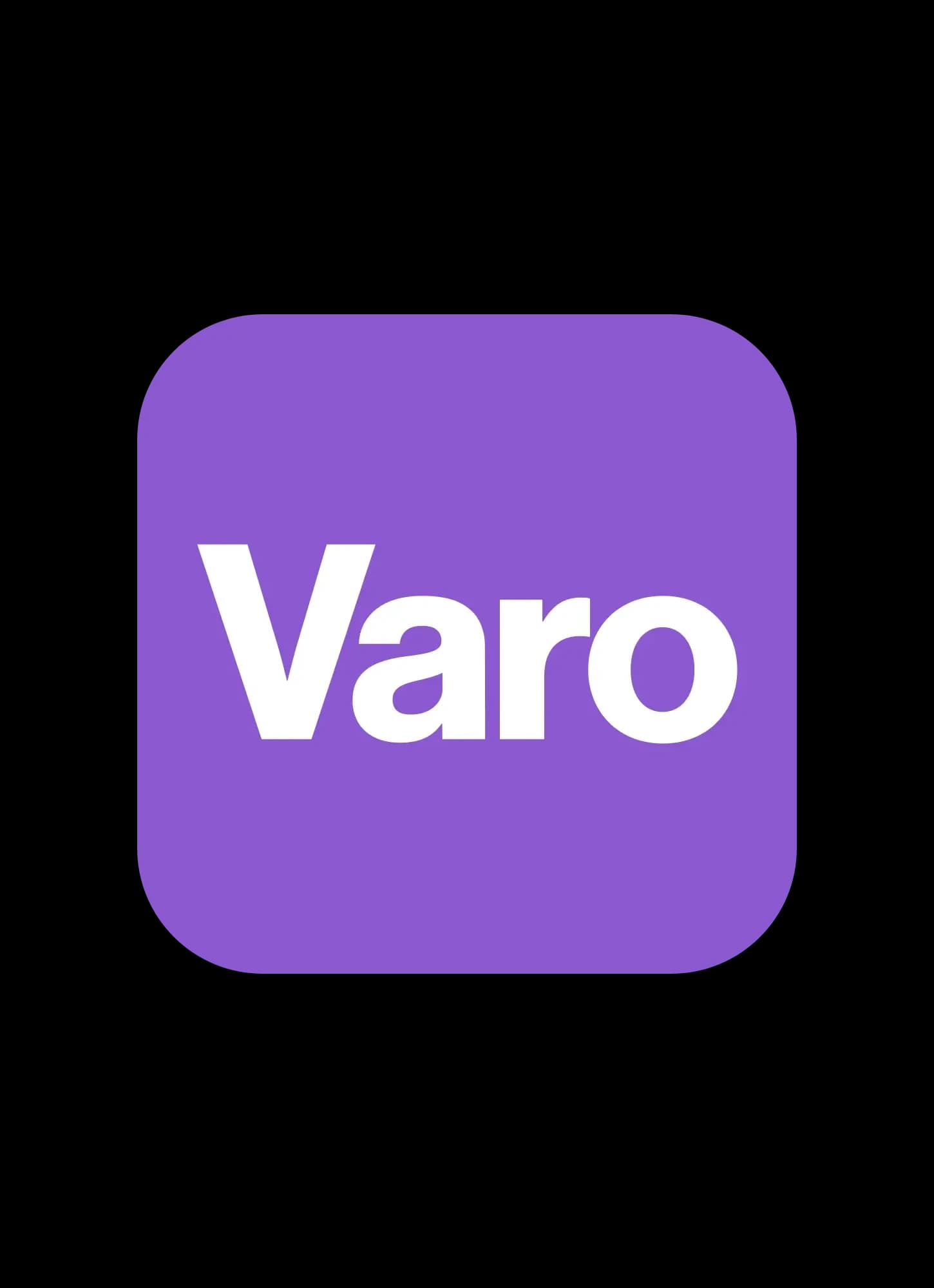 Cash-Culture
12 ways to make extra money in your spare time
Links to external websites are not managed by Varo Bank, N.A. Member FDIC.
All Varo products and services mentioned below are contingent on opening a Varo Bank Account. Qualifications may apply.
They say money can't buy happiness. It can't buy freedom, either. But having a little extra dough in your back pocket each month can certainly make attaining both a bit easier.
Whether you're looking to save for a down payment on a house, reduce the stress of debt, or tap into the emotional benefits of saving money, there are a variety of ways to make some extra cash in your spare time.
But not all side gigs are created equal. Some can be done while you're on a beach sipping mojitos, whereas others may require you to burn the midnight oil. Likewise, some may make you an extra $200 a month, while others can bring in over $2,000. It's not always clear which side hustles are legit and which ones simply add the stress of another full-time job to your plate.
That's why we've rounded up a few of the best ways to make extra money that don't require you to invest too much time or effort.
1. Do user testing
When websites and apps have user experience issues or room for improvement, they hire companies like UserTesting to help them find out why. You can join a UserTesting panel where you'll test out different websites and apps, then get paid for sharing your thoughts on what's not working or what could work better. 
The amount paid ranges depending on the test type, but your dashboard will always show you the amount you'll get paid for each test. Hopefully, the site or app will fix those frustrating problems, especially if it's one you utilize in your daily life. In that sense, it's a win-win. Other user experience testing sites include Userlytics and TryMyUI.
2. Rent out your parking space or car
Have an unused parking spot, garage, driveway, or even curbside? Live in a city where parking is a constant hassle? You can make some serious cash using companies like JustPark and Pavemint to easily rent out your empty parking space.
Alternatively, if your car spends a lot of time just sitting in your driveway or garage, consider renting it out for temporary use instead. Companies like Getaround and Turo can help you make extra money when you're not using your car. Earning potential varies by vehicle and location.
3. Advertise on your car
Spend a lot of time behind the wheel? You may want to look into leveraging an advertising agency to make some cash while you commute. Depending on what you drive, where you drive, and how many miles you drive, you might be eligible to put advertising on your car.
But, be careful—some fraudsters set up cashier's check scams, so make sure you're working with a legitimate company, such as Wrapify or Carvertise. These companies will ask about your car and driving habits, as well as require you to have car insurance. If they ask you for money or don't have contact information on their website, walk away.
4. Drive people around
Another way to monetize your car is to become a driver for ride-hailing apps Lyft and Uber. Both offer flexible driving opportunities so you can get paid to drive as much or as little (and whenever) you want.
Setting your own hours is one of the main perks most people look for in a side hustle, and both apps offer just that for drivers, as well as the option for riders to tip you based on their experience. Plus, think about all the interesting conversations you could have along the way!
5. Deliver food with your car
If you're less of a conversationalist, consider becoming a driver for Grubhub, Uber Eats, Instacart, or any of the other food delivery apps available nowadays. You get paid per delivery and can earn tips based on your service. Unlike traditional food delivery jobs, the hours are flexible and you can deliver on your schedule.
Don't have a car? No problem! Some of the apps let you use a bike, scooter, or even your own two feet to make deliveries.
6. Take online surveys
Taking online surveys is another way to earn extra money or gift cards. Now, this isn't the biggest moneymaker on the list, but it is one of the less labor-intensive options that can be done from the comfort of home. Reputable survey sites include Survey Junkie, Swagbucks, and MyPoints.
Keep in mind that these sites are looking for specific criteria, so you probably won't be eligible for every survey. That's why it helps to sign up for several of these survey sites in order to boost your overall eligibility, as well as pick the ones that pay the most money.
7. Save your change
What if every time you made a purchase or transferred money out of your bank account, you rounded up to the nearest dollar and swept that money into your savings account? That's what Varo's Save Your Change does for you.
For example, if you buy a cup of coffee for $3.50, Save Your Change will round that up and move 50 cents from your bank account to your savings account. Over the course of a year, you could save over $300.
8. Become a "Tasker"
If you like the challenge of hanging art, mounting TVs, putting together Ikea furniture, organizing closets, or doing yard work, consider signing up for TaskRabbit.
TaskRabbit connects people who need something done with people willing to do it, called "taskers". Taskers can be paid at an hourly rate or a per-task price (minus a service fee), with the highest-paying jobs being moving, cleaning, delivering things across town, and being a handyman.
9. Utilize your expertise to tutor
More brain than brawn? Don't let your expertise go to waste and try tutoring instead. Subjects can range from reading and math to Spanish and English as a second language, or even  computer science and test prep. 
Most allow you to work on your schedule and from home. Popular sites for online tutoring include Tutor, TutorMe, and Skooli.
10. Shop at a Dosh partner
To save money while you spend, sign up for Dosh and link your credit and debit cards. Whenever you shop at a Dosh partner location using one of the cards connected to your account, you can receive up to 10%cash back automatically in your Dosh Wallet. 
Dosh partner locations include Sam's Club, Dunkin' Donuts, Pier 1 Imports, Pizza Hut, 1-800 Flowers, Jack in the Box, Sephora, and Cost Plus World Market. When you're ready to cash out, simply transfer your earnings to a bank account or PayPal. 
11. Become a dog walker or sitter
If you love dogs—and spending time outside—consider becoming a dog walker with apps like Wag and Rover. Like Uber and Lyft, you can walk whenever it fits your schedule and utilize the app to make it easy. Not to mention, you'll get a fair amount of exercise while you're at it!
Both companies also offer pet-sitting services, so if your home is pet-friendly, you can even earn at night by pet-sitting for others in your town. Sitters who offer longer term boarding as well can make up to two times more than sitters who don't, according to Rover.
12. Become a house-sitter
Want to get paid to look after someone's house for a few days? HouseSitter has thousands of  house-sitting opportunities.
You can both actively search for house-sitting jobs or post a profile that lets homeowners seeking a sitter bring opportunities to you. Who knows, it may even feel like a mini-vacation!
These are just a few of the proven ways to earn from a side hustle, many of which you can do simultaneously, depending on your bandwidth. When it comes to finding ways to make extra money in your spare time, the sky's the limit. Just keep yourself focused on moving one step closer to hitting a savings goal, paying off debt, putting a little extra toward retirement, or saving for your dream vacation.
Unless otherwise noted above, opinions, advice, services, or other information or content expressed or contributed by customers or non-Varo contributors do not necessarily state or reflect those of Varo Bank, N.A. Member FDIC ("Bank"). Bank is not responsible for the accuracy of any content provided by author(s) or contributor(s) other than Varo.

PUT YOUR DOLLARS TO WORK
Sign up for Varo Bank account in less than two minutes. No hard credit check required