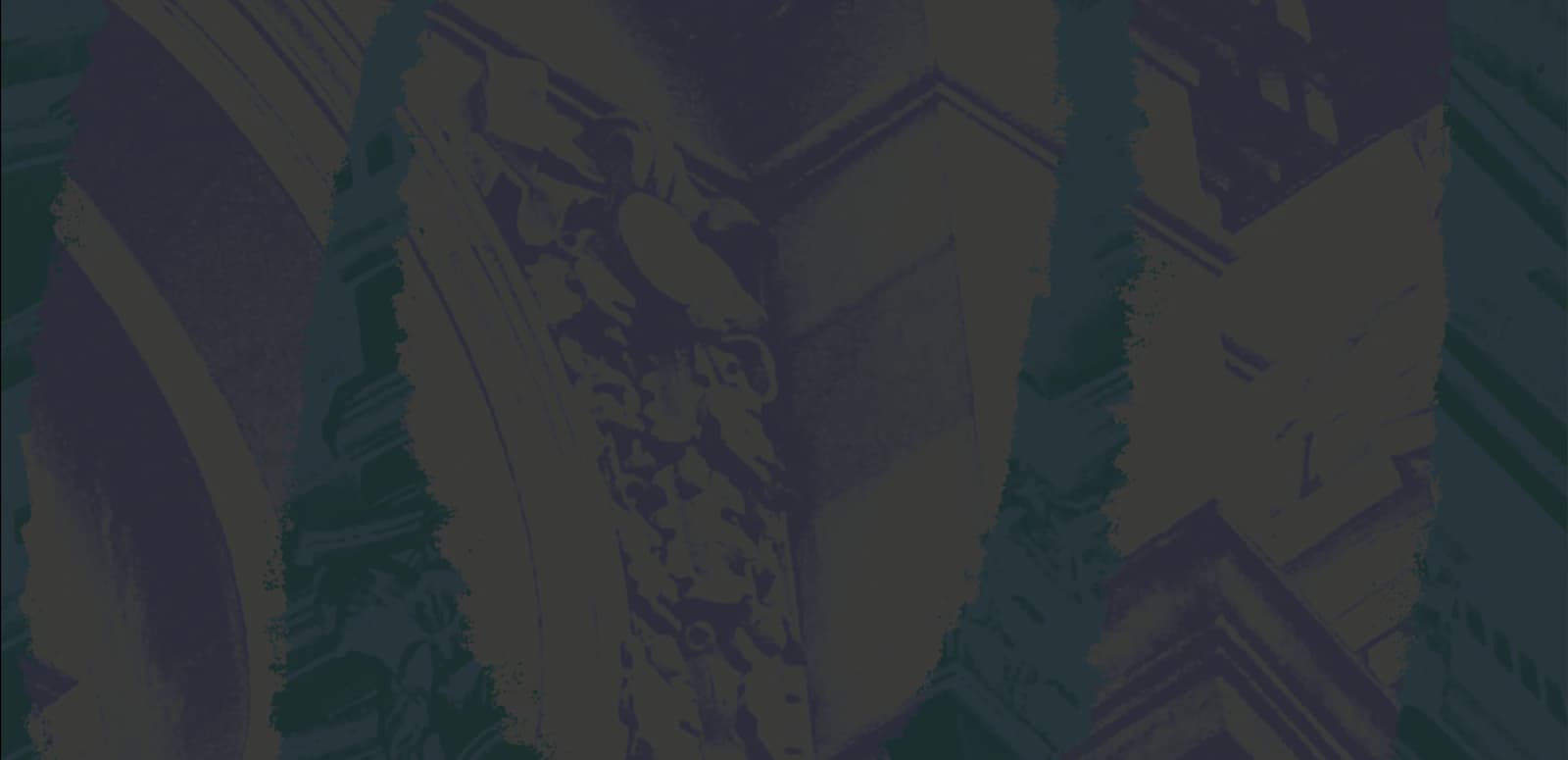 We'll give you $30 when you join Varo and spend $20 within 30 days of account opening.
You must signup on this page to earn your $30.
Applying won't impact your credit score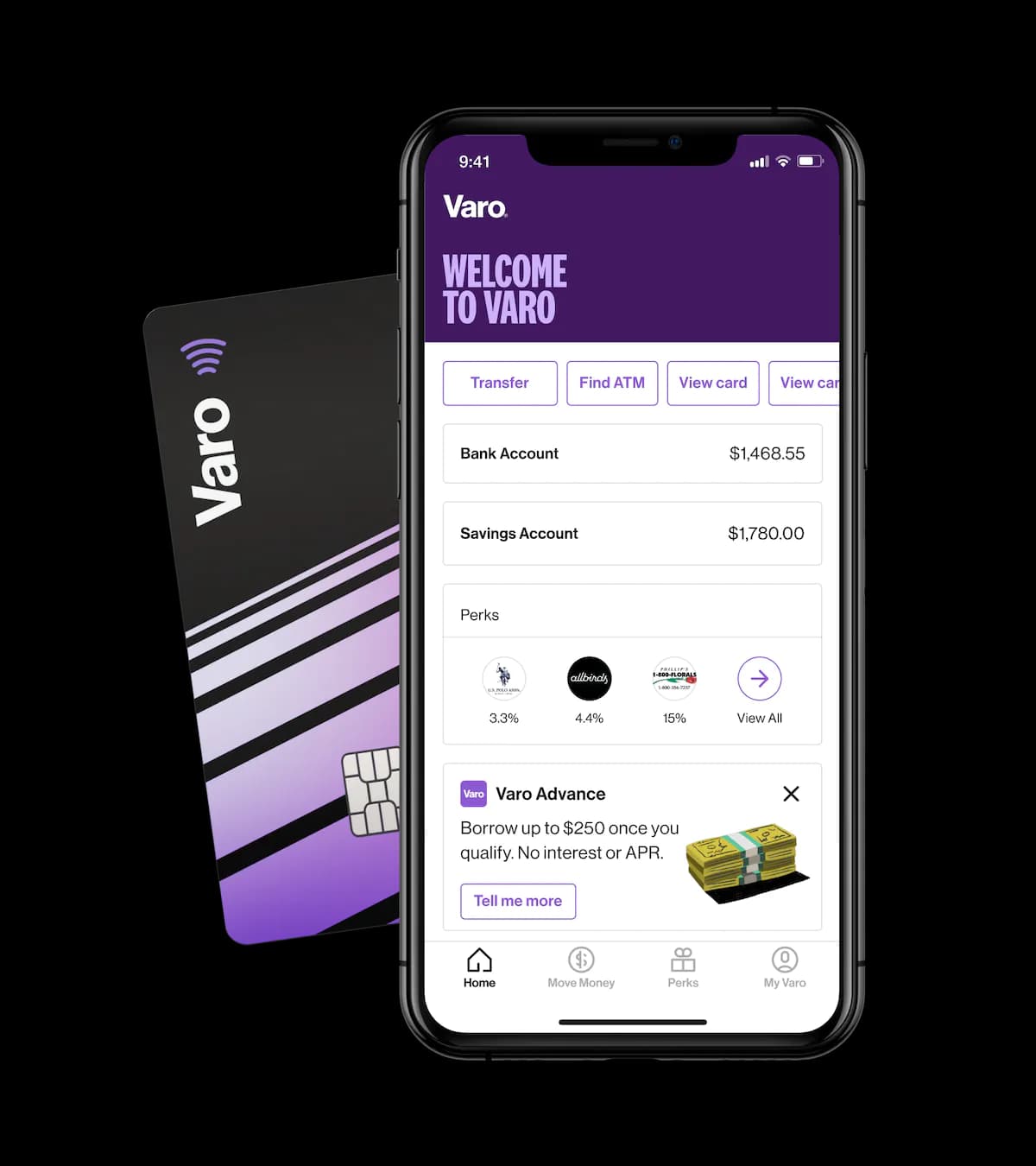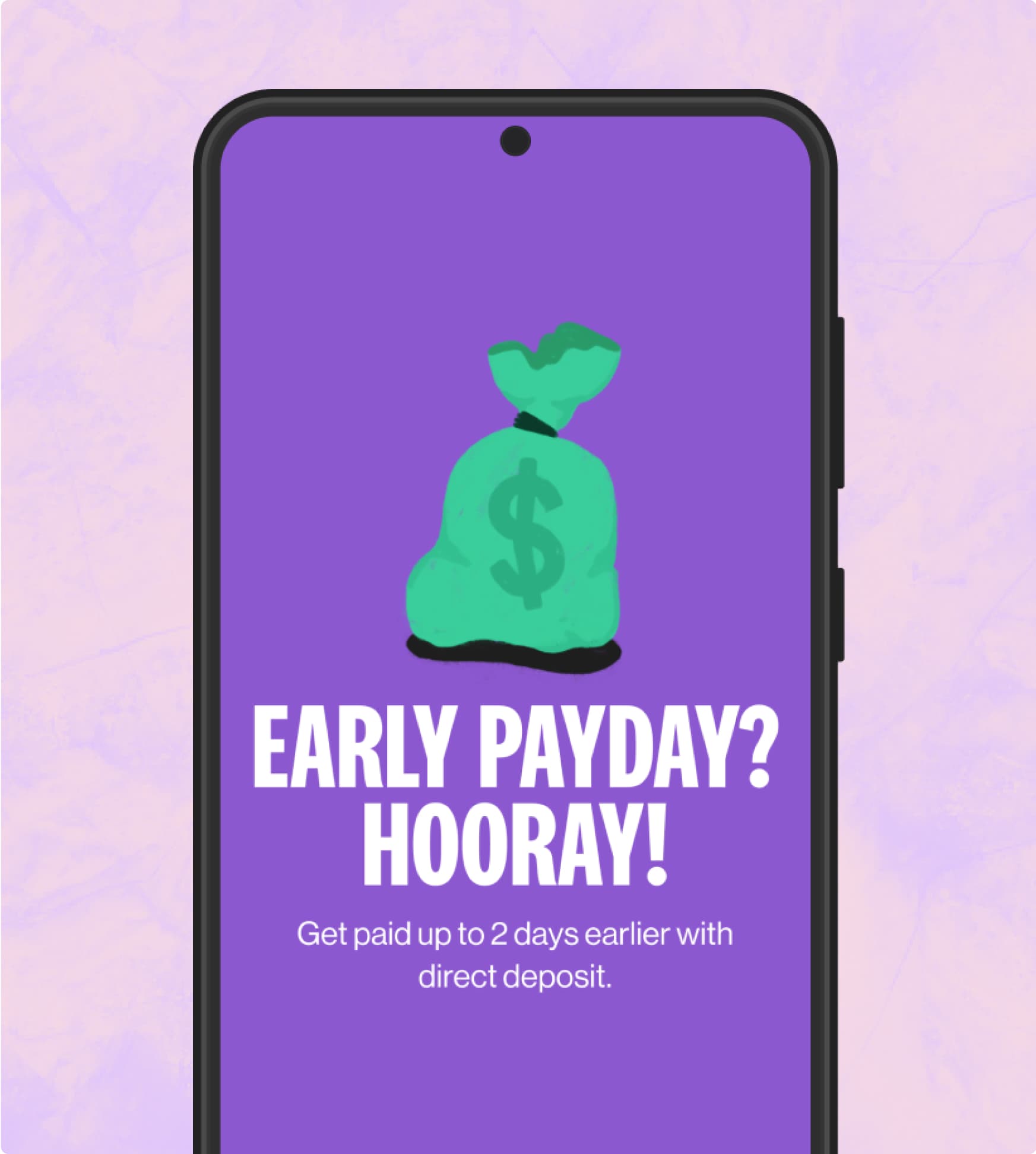 Take Control of Your Money with a Varo Bank Account
Get paid up to two days early.²

No monthly account fees or minimums.

No fees at 40K+ U.S. Allpoint® ATMs.³

Send money with Varo to Anyone or Zelle®.⁴

Track your credit score for free in the Varo app.⁵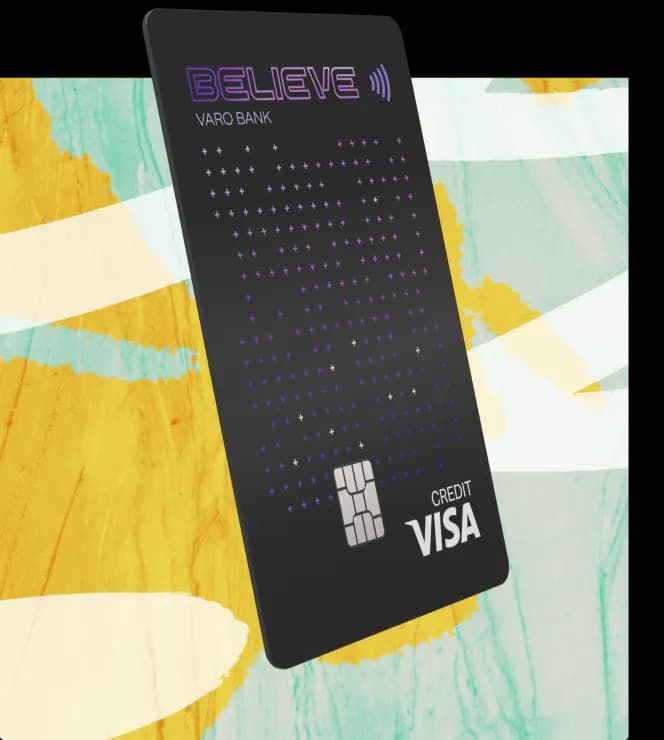 Build credit the easy way with Varo Believe.¹³
Get a credit building credit card with no minimum upfront deposit once you qualify.

Build credit with everyday purchases while avoiding out-of-control debt.

No Annual Percentage Rate (APR) and no annual fees.
 You need a Varo Bank Account to start qualifying.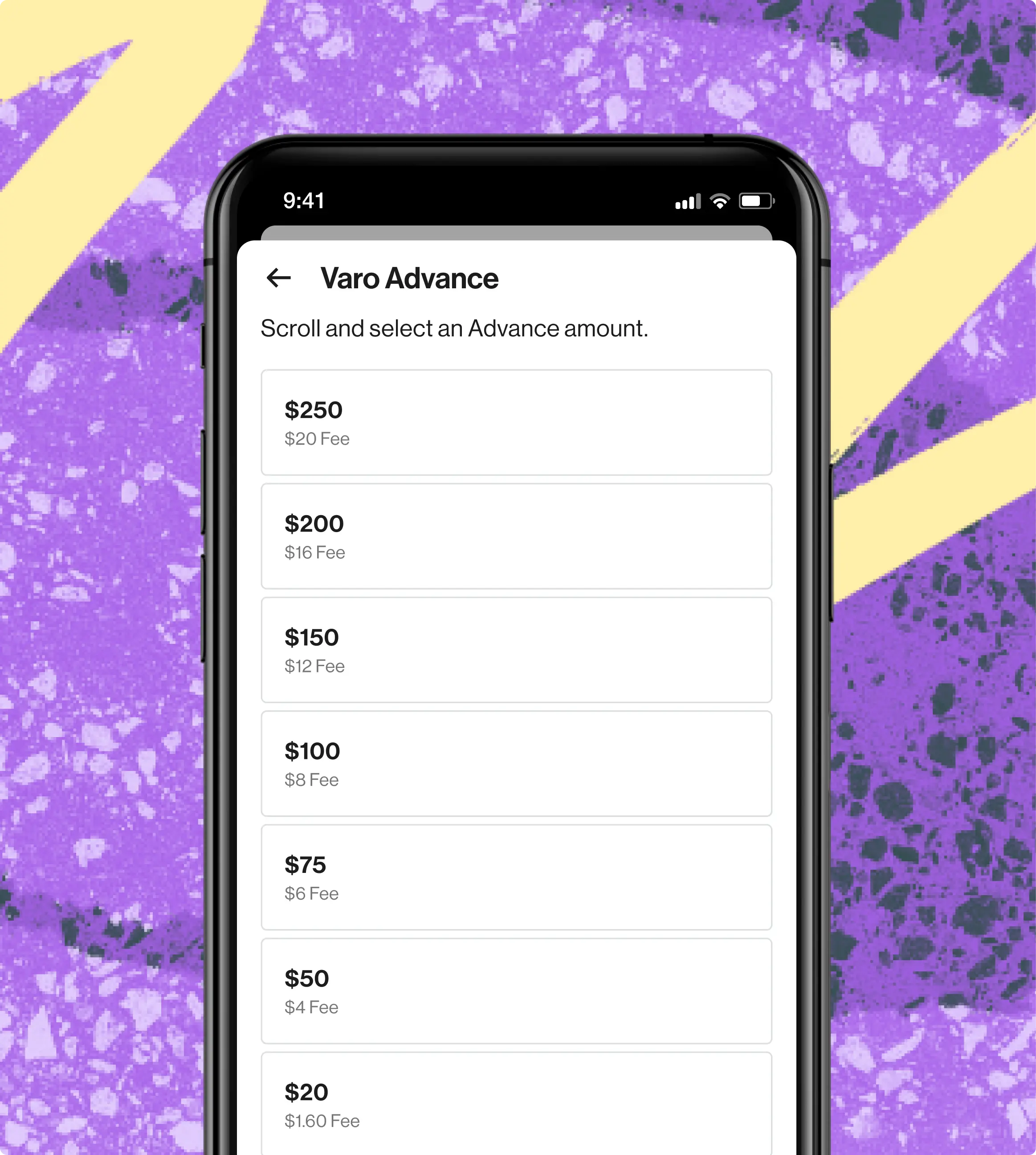 Get ahead with Varo Advance.⁶
Borrow up to $250, if you qualify.

Cover bills and unexpected expenses.

Just a simple fee, no credit check, and no interest or Annual Percentage Rate (APR).
 Upon initial qualification, you will have access to an amount shown in the Varo app and over time, you may qualify for higher amounts up to $250, based on your account balances, activity on your Varo accounts, direct deposit history, number of on-time Advance repayments, and other factors.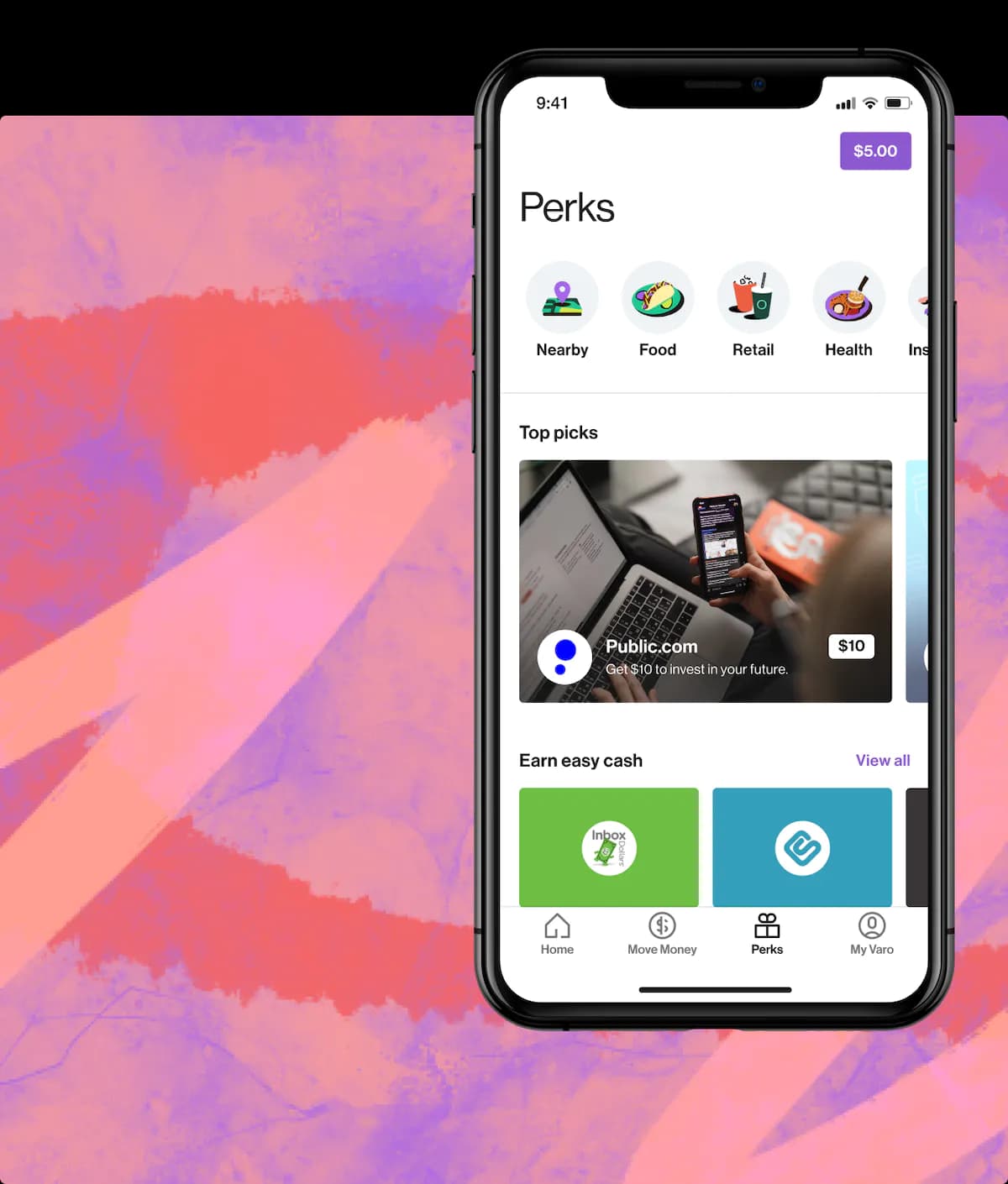 Get up to 6% Cashback with Perks.⁷
Put more money back in your pocket.

Get special cashback deals with purchases from brands you already use.

You can use your Varo Debit and Believe cards on eligible purchases to rack up real cash.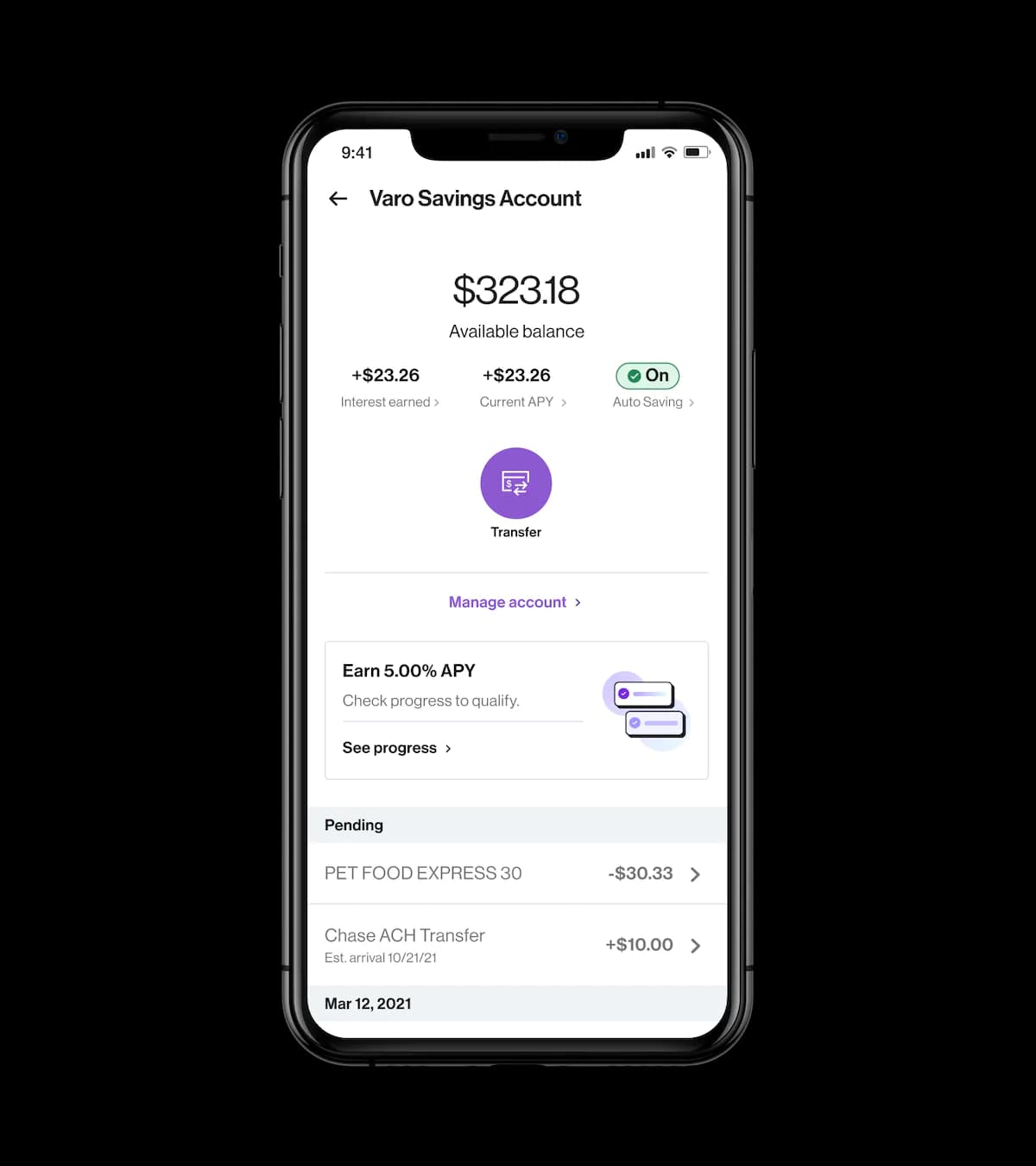 Save faster with a sky-high APY on your savings account
Start earning 3.00% APY (Annual Percentage Yield)8, then qualify to earn 5.00% APY. That's one of the highest savings rates in the country.9

Earn 5.00% APY on your balance up to $5,000.00 for next month by meeting these two requirements this month:10

Receive direct deposit(s)11 totaling $1,000 or more; and end the month with a positive balance in both your Varo Bank Account and Savings Account.

You'll continue to earn 3.00% APY on any additional balance above $5,000.00.

No fees, no minimum balance required.12
FAQ
What if I got a referral from my friend but I already have a Varo account?
I got referred to Varo by a friend. How do I make sure we both get our bonuses?
Answer
---
Unfortunately, you wouldn't be eligible for a bonus because you already have an account.